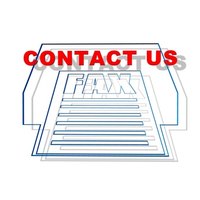 You're at home and pick up your phone only to be greeted by the grating noise of a fax machine—over and over again. Or, maybe you're at work and experience the same, or—more importantly—receive a fax without a cover page and company name; you can tell from the content the fax is from a client, but you are not sure which one and only have the fax number at the top of the page to go by. While frustrating, these scenarios can all have happy endings because it's possible to find the sender using only the listed fax number.
Enter the fax number including area code into an online search engine such as Google, Bing, or Yahoo!. Many business fax numbers are tied to their company listing in search engines and their official websites may come up at the top of the search listings. Try entering the fax number in different formats--8005551212, (800) 555-1212, 800-555-1212.
Use an online reverse fax number search engine. Enter the number in the format the search engine specifies.
Call Directory Assistance (411) in the continental U.S. You will be connected to your phone carrier's 411 database which may differ from another carrier's database. For example, call 411 from an AT&T serviced phone, say "Other Services" in the automated system, and then say "Reverse Lookup." Say or enter the fax number. Some fax numbers may not be listed in a carrier's 411 database, but if it is, the automated system will give you the company name or transfer you to an operator for further assistance.