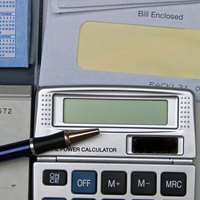 Paying your bills on time when you get paid twice a month is a matter of becoming organized and then sticking with your plan. Once you have gone through two or three months of using your plan, it will become the way that you structure your financial life. The difficult part is getting used to paying your bills on a schedule and making sure that you set aside enough money to pay your other monthly expenses, such as food and gasoline.
Things You'll Need
Computer
Spreadsheet program
Gather your bills together and make a list of all of them. In your list, includesuch information as the amount due per month, the due date and the late fee due date. The late fee due date is the last day that you can pay your bill before you are assessed a late fee. It should be easy to find near the actual due date on your bill. You can make your list by hand each month with pen and paper, or you can use a computer with a spreadsheet program to help keep your bills organized. Put the bills in order by due date, from those due the soonest to those that are due later.
Determine what other non-bill payments you make each month, such as for food, gasoline and entertainment.
Divide your bills into two categories; the first category is for bills that are due before your first paycheck of the month, and the second category is for those bills due between your first and second paycheck of the month.
Compare the combined cost of all of the bills in each category with how much your paycheck is for that period. If you have more bills than income for one of your paycheck periods, then use the late fee due date to move some of your bills around so that your paycheck for each period covers the bills that are due during that period.
Split up the non-bill payments so that they are affordable between your two paychecks and allow you to keep food in the house and gas in the car over the course of the month.