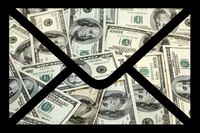 Sending money to people in the Dominican Republic is relatively easy and affordable. You might need to send money to people in the Dominican Republic for a variety of reasons: personal loans, gifts and emergencies are just a few. Whatever the reason, examine the various options available for sending money to the Dominican Republic and choose the best option for you.
Things You'll Need
Contact information for person in Dominican Republic
Send Money Electonically
Find a site or service that allows you to send money electonically. Xoom.com and Rapidremitsvc.com (see Resources) are two examples of sites that allow you to send money from your bank account or credit/debit card.
Create an account with the money transfer site or service. Generally, you need to include your name, phone number, email address and country of residence to create an account on a money transfer site.
Log into your account and send the money. You will need to list the recipient's name and contact information. You will also need to specify whether the person is picking up the money in person, or whether it is being transferred to their bank account. If they are picking the money up, you need to list the specific pickup location. If the money is being transferred into their bank account, you will need their bank account information and number.
Send the money after you have entered all necessary information. Obtain the confirmation number for the funds transfer in case the recipient has problems receiving the money. The funds are usually available to the recipient within a few minutes after you approve the transaction.
Send Money in the Mail
Obtain the address for the recipient in the Dominican Republic. Double-check that the address is correct, and is a valid address that can receive mail.
Write a check or obtain a money order for the amount (in U.S. dollars) you are sending. Money orders are safer because they do not list your bank account information on the money order, though there is usually a small fee to obtain a money order. If you send a money order, be sure to fill out the "to" field and all other information; a blank money order is basically a blank check that can be filled in and cashed by anyone.
Place the check or money order in an envelope. It is a good idea to wrap a cover letter or other piece of paper around the check or money order so mail carriers and other people who come in contact with the envelope cannot see that there is a check or money order inside. Address the envelope to the person you are sending it to, and attach proper postage. Send the envelope in the mail.
Contact the recipient to ensure your check or money order arrived safely and that they were able to deposit the funds into their account or cash the check or money order accordingly.