With all of the attention and focus gained by the Alaskan crabbing and fishing industry, it's no wonder that so many people are interested in applying for those rare and dangerous positions. The work is exhausting, but the payoff can be huge.
The process of finding an open position on a fishing vessel in Alaska has been simplified by the Alaskan government. The resource link on this article will provide job details and a link to get there.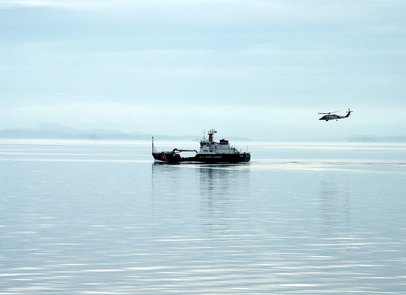 (coast guard (Alaska) image by Vladimir Efroimson from Fotolia.com)
Step 1
Find the resource link attached to this article. The resource link will guide an individual directly to the Alaskan governments labor website. The website not only lists available jobs and where to apply, but it provides a detailed description of all the gear needed to work on an Alaskan fishing boat.
Step 2
Go to the bottom of the page and "click" the ALEXsys site link. This will provide a search of all seafood jobs that are available.
Step 3
Submit a resume. Follow the appropriate links and apply for a position.
Tips & Warnings
Because of the popularity and big money to be made working the Bering Strait to fish for crabs, there are more outlets online for applying for positions.
The jobs available for crab fishing are limited due to the season and number of employees looking for the big payday. It is a specialized field and will require some patience and know-how to land a job.
Promoted By Zergnet