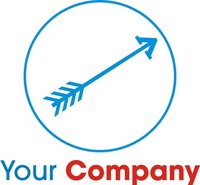 A logo can state a lot about a business. It can reflect a business's professionalism or legitimacy, and ultimately has the ability to make the business memorable. Many logo companies and websites offer clients a large range of logo designs at a price. Developing a logo for a business is not as difficult as it may seem, and will save you time when you either hire a designer to finish your design or create it yourself.
Things You'll Need
Camera
Scanner
Illustrator
Logo Development
Gather logos from similar companies by searching the Internet or taking photos of signs. Pick the best of these and use them as inspiration as you create your logo. This process, called benchmarking, allows you to notice what works and what doesn't within the logos of similar businesses, creating a visual standard.

Sketch out rough ideas for logos. It is best to sketch out as much as possible. Keep in mind the business's goals and objectives. This will allow you to come up with different ideas that your logo can demonstrate. What is the main product that your company deals with? Can this be incorporated into the text? Keep the design and colors simple and clean. You may have to use this logo in many places. A logo's simplicity in color and form allows it to be versatile and, most important, memorable.

Pin down your favorite design and add two more. Show them to friends, employees and costumers. Don't take critiques to heart. Use them to improve the logo design. You might not have noticed an aspect of the design. It may be too complicated. Ask whether it is straightforward, interesting, memorable and distinctive. Also find out if it can be done for both large and small print. Now you are ready to hire a graphic designer who won't waste time guessing what logo you want, or you can continue to clean up the logo. The next section will require some experience with an illustrator's pen tool.

Final logo
Scan the final logo into your computer. Open this file in Illustrator. Once Illustrator opens, set this image as a template by double clicking the "Layer" in the Layers Panel and selecting "Template."

Make sure the Fill at the bottom of the Tool Bar is selected to None by clicking on the "black box" then clicking on the smaller white box with a large diagonal red line across it. Use the Pen Tool to trace the outline of your logo design. This will allow you to finesse your final logo as you would like.
Select colors that would work with this logo design and employ them. Print the logo design and make any necessary changes. The logo design may go through many changes before it is finally ready.