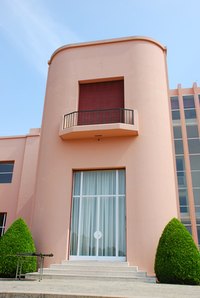 Your rental return is a net figure that represents the amount of money left over after you have paid the bills on the rental property each month. The calculation is basic, but you need to ensure that all of the rental property expenses are accounted for. Doing an annual calculation (rather than a monthly one) will allow you to include expenses like repairs or property taxes that may only occur once or twice per year. Keep a file with records of all expenditures for your unit, both for your own records and in the event that you wish to sell the property at a later date.
Determine your annual income on the unit by multiplying the monthly rent by 12. If the unit is vacant for part of the year, reduce the number of months you multiply the rent by accordingly.
Add the total expenses on the rental. Start with the mortgage payment, multiplied by 12. Add in any repairs that have occurred in the past year, including property taxes, advertising costs to find tenants and other miscellaneous expenses.
Subtract your total expenses from your total net rental income to get the annual figure of your rental return. A negative figure indicates that you are losing money on the rental. Break it down to a monthly average by dividing the total by 12.
Calculate your rental return as a percentage of your expenditures by dividing the net income for the year, as figured in Step 3, by the total expenditures from Step 2. For example, if you pay $12,000 per year in total expenses, and your net return is $3,000, your rental return on your outlays is 25 percent.