Hawaiian-style clothing is simple, comfortable, and a result not only of cultural influences, but also of the year-round sunshine that the islands are known for. Hawaiian-style clothing for kids is similar to the adult-size versions, so look for Aloha- and Polynesian-print fabrics, hats, necklaces, and flowers to get the look. Contemporary Aloha and Polynesian prints include flowers, canoes, scenery, sea turtles (honu), fish, boats, and palm trees. Bright colors tend to reflect the energy and vitality of children, so brightly colored prints and accessories are the best option for dressing kids in the Hawaiian style.
Things You'll Need
Aloha- or Polynesian-inspired shirts, shorts, or dresses
Sandals
Puka, kukui nut, makua, turtle, or flower necklace(s)
Coconut frond hat or straw sun hat
Fresh or artificial plumeria, orchids, or carnations
Hair pins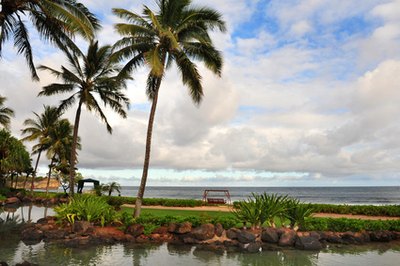 Step 1
Choose shirts, shorts, and dresses with Aloha-print or Polynesian-inspired fabric. Boys and girls can wear traditional Hawaiian button-down shirts, which are generally available in a variety of prints and colors. The shirts can be paired with khaki pants, shorts, or skirts. Girls can also wear Aloha- or Polynesian-print dresses or muumuus, which are long, formless dresses.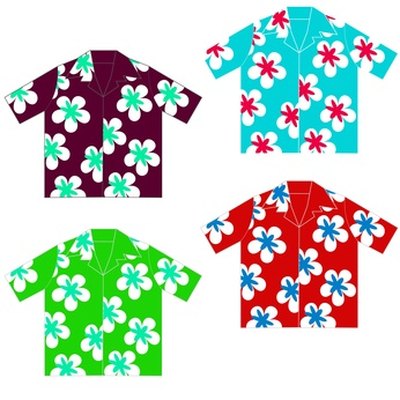 Step 2
Look for simple and comfortable sandals, or "slippers," as they are called on the Hawaiian islands. For formal occasions, boys can wear closed shoes, such as slip-on dress shoes.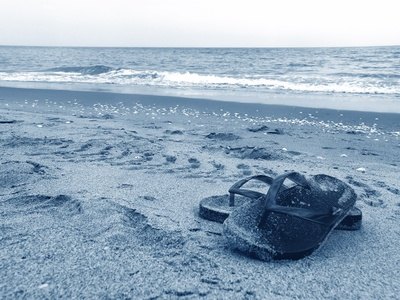 Step 3
Accessorize to complete the Hawaiian look. Children can wear puka shell, sea turtle, makua, or shell necklaces. Makua necklaces have a fish hook charm and represent good luck and prosperity. To feminize the Hawaiian style, girls can don jewelry with flowers, such as the hibiscus or plumeria. Traditionally, kukui nut leis or necklaces are worn by boys.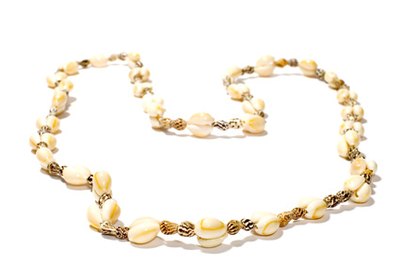 Step 4
Top off attire with greenery. A freshly woven coconut frond hat will add authenticity to the Hawaiian-style outfit, but if you don't have one, choose a basic straw sun hat for both boys and girls. Fresh or artificial flowers can be used to make a flower lei for boys and girls, or girls can place flowers in their hair and secure them with pins. Plumeria, orchids, and carnations are the more popular variations of flowers used in the islands.