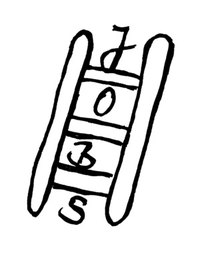 When you are offering a job that's less than desirable for whatever reason, you naturally want to highlight the good points to attract the right candidates. However, you also need to paint a realistic picture of the job at the same time, so you don't have a high turnover rate.Through careful wording of the job ad and discussion of responsibilities in the interview, you'll be able to make the job seem more appealing to people.
Change the job title. Candidates like job titles that make them sound more important than they really are. For example, you could include "specialist" or "technician" in the job title.
Suggest that the job is a stepping stone. A candidate may shy away from a job if she suspects that it's a dead end. No one wants to work an undesirable job for the rest of her life. She may be more willing to take the job if she sees it as a stepping stone to a better job. For example, your company may offer educational or training opportunities or put the person who takes this job in line for a better position.
Highlight the benefits that your company offers. During the interview, focus on things like health insurance, 401k with company matching and educational reimbursement that the employees receive. A good benefits package can make a job seem more desirable.
Show candidates how the job affects the company. A candidate wants to know where he fits in with the company's plan and how his work can directly benefit the company. When he sees that the work makes a difference, the position seems a lot better.