It may take a little research to become a research assistant. First, you must decide what subject area you would like to research. Finding subject matter that interests you will keep you energized and excited about being in the research field. Asking questions and networking with people who are already professional researchers will provide valuable connections for future work. To be a researcher, you must explore, collect, analyze and interpret information, which is exactly what you will be doing as you learn how to become a researcher.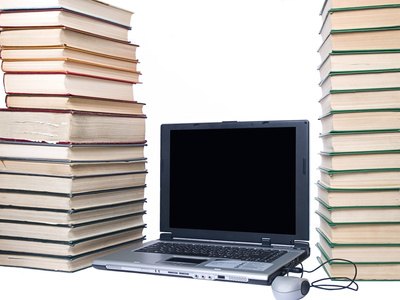 (notebook and books image by Sergey Galushko from Fotolia.com)
Step 1
Decide what interests you. If you are going to spend much of your time researching a subject area, make sure you find the subject interesting. Take an aptitude test if you cannot narrow down your interests. Aptitude and interest tests are available at college career offices.
young researcher image by Nadezda Karaseva from Fotolia.com
Step 2
Learn about the area you would like to research. Attend college and earn a degree that focuses on what you would like to research. Read as much information as you can about your research interest. Knowledge is vital to becoming a researcher.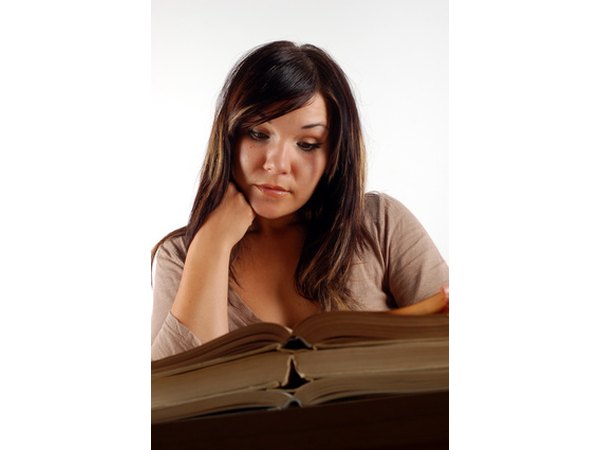 learning woman #13 image by Adam Borkowski from Fotolia.com
Step 3
Visit the career counseling or placement center at a college. A college career center can provide an abundance of information about your chosen career. A career counselor will lead you to different research assistant and researcher jobs to help you decide the best fit.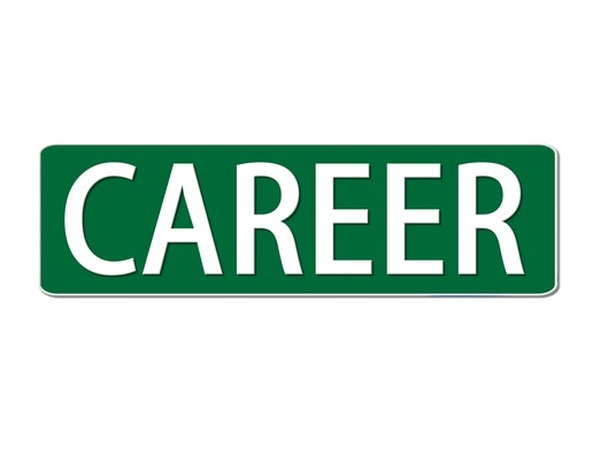 career street white image by pdesign from Fotolia.com
Step 4
Colleges have professors who are currently working on projects where they need help from research assistants. Choose the area of interest you would like to be a researcher in and call or stop by the professor's office and inquire if they have open positions as a research assistant.
discussion image by Valentin Mosichev from Fotolia.com
Step 5
Visit laboratories or ongoing research projects you have been following and ask if they have available research assistant positions. Even applying to be a receptionist could get your foot in the door.
laboratory image by Oleg Verbitsky from Fotolia.com
Step 6
Show enthusiasm about the subject you want to research. Being excited about what you are researching will impress a potential employer and convince them you will do well as a research assistant. A researcher who is passionate about what they are researching will do well in the field.
Surprise image by Andrey Andreev from Fotolia.com
Step 7
Volunteer as a research assistant. If you have the time and can financially afford it, you can gain experience as a research assistant, which will be valuable in the end.
people on the grass with the raised hands image by Pavel Losevsky from Fotolia.com
Step 8
Use the Occupational Outlook Handbook to learn about different researcher jobs. According to the Bureau of Labor Statistics, "The Occupational Outlook Handbook tells you: the training and education needed, earnings, expected job prospects, what workers do on the job and working conditions. In addition, the Handbook gives you job search tips, links to information about the job market in each State, and more."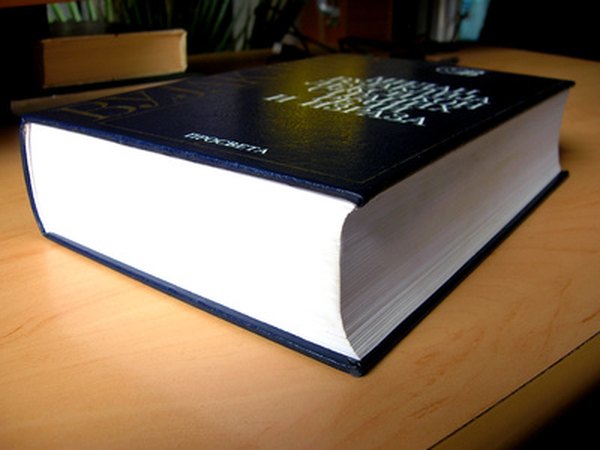 big blue book 2 image by Julija Sapic from Fotolia.com
Tips & Warnings
Avoid being a researcher in an area that does not interest you.
The Occupational Handbook updates every two years.
Promoted By Zergnet