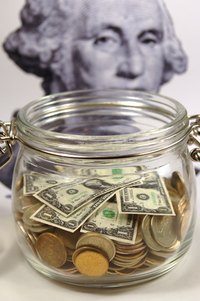 Washington Mutual, now part of Chase, is a bank that allows you to open savings and checking accounts. Although it is possible to open an account in person, you may find it more advantageous to open the account online. There are many different banking accounts you can create while on the Chase website, all offering different benefits.
Select the type of banking account you want to open from the top center of the screen (such as "Savings" or "Checking").
Click "Apply" (savings) or "Open Now" (checking) next to the account you want to open. Type in your ZIP code on the next screen to continue.
Click where it says to create a new application, then click "Next." Fill in the required personal information, such as your home address, name, birth date, Social Security number and driver's license (or state ID) number. Create a user name and password for the account. This is the name and password you use to log back on to the account.
Make an opening deposit. There needs to be some money in the account when you open it. This is done through a credit or debit card. Type in the card information, choose the amount you want to deposit and submit the deposit. Click "Confirm" and the money is transferred into the account. Once the money is received, a debit card will be sent to your home address.