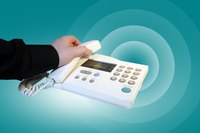 Did you send something via FedEx only to find out the recipient has moved or will be out of town? Fortunately, it is possible to change the delivery address with FedEx simply by calling them. If you are using FedEx, you want to get it there quickly and securely, so FedEx is particular about the information it requires to reroute a shipment.
Things You'll Need
Payment information on airbill
Tracking number
Valid contact phone number for recipient
Call FedEx and choose "More Options" from the automated menu until you are given the option to speak to a representative. Choose or say "Representative" when prompted.
Provide the representative with the payment information on the airbill, the tracking number and the new delivery address and phone number.
Confirm any changes in the delivery date with the representative.
Notify the recipient of a change in delivery date, if applicable.