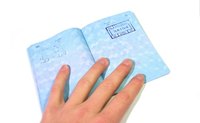 Mexican nationals living in Los Angeles may have need to obtain a passport there. Passports are available from the Mexican Consulate to Mexican citizens or permanent residents of the United States with Mexican nationality. Minors who were born in the United States of parents (or a single parent) who are Mexican nationals are also eligible, as are foreign born adopted children (i.e., a U.S. born orphan with Mexican parents).
Things You'll Need
Proof of Mexican nationality
Proof of identity
3 passport photos
Passport application
2 photocopies of passport application
Passport fee
Go to the Mexican Consulate in Los Angeles anytime between 7 a.m. and 1 p.m. local time, when it accepts passport applications.
The Mexican Consulate (Consulado General de México en Los Ángeles) 2401 West 6th Street Los Angeles, California 90057 213-351-6800 sre.gob.mx
Present documented proof of your Mexican citizenship or nationality. This can include any one of the following: an original birth certificate, a national certificate of Mexican citizenship, a letter of naturalization, a declaration of Mexican citizenship or an expired passport.
Present proof of your identity. This can includes any one of the following: a Mexican-issued voting card (with photo), a valid Mexican driver's license, a valid driver's license issued by the state of California, an expired Mexican passport, a military ID (with photo), any school diploma printed with a photograph or a student ID (with photo).
Present three recent passport photos. The background must be white and your face must be completely uncovered, including glasses.
Present the completed passport application, plus two photocopies, available from the consulate. The application form is not available online to be printed ahead of time, but you can request that a copy be mailed to you by calling the consulate in advance.
Pay the passport fee, in U.S. dollars. There are two fee options. For a three-year passport, the fee is $74. For a six-year passport, the fee is $101.
The passport can be held at the consulate for pickup or mailed to you, per request, when it's ready.