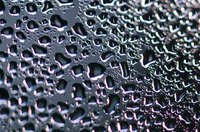 Building your own hydroponic system is a very affordable way to control and grow your own herbs, flowers, or vegetables. This do-it-yourself hydroponic drip system is cheap, fairly reliable, and easy to maintain. A drip system is also perfect for hydroponic beginners because it makes a minimal mess and requires little setup.
Things You'll Need
Hydroponic dutch leach tray and components
Grodan Rockwool bricks
1/2-inch plastic tubing
Tape
1/4-inch plastic tubing
Bucket
Submersible pump
Basket drips
Tubing joists
Plant seeds or cuttings
How to Build Cheap Hydroponics
Choose a spot in your home for the hydroponic garden. This should be a reasonably warm and sunny spot like a sun room. If your garden will be in a place that is very cold at night, put the system on a wheeled cart so it can be moved as necessary.
Position the leach tray so that it sits above the bucket and place the elbow drain components in the leach tray holes. Make sure the drains are positioned over the bucket.The tray will eventually need to be able to leak back into the bucket.
Place the Rockwool bricks in the tray. Your seeds or cuttings will be planted in the notches in the bricks. According to Rockwool manufacturer Grodan, Rockwool is made by super-heating and spinning volcanic rocks into fiber and then press the fiber into brick form. The nutrients in the Rockwool provide the plants with what they'd normally find in the ground.
Take the 1/2-inch tubing and attach one end to the submersible pump. Place the pump in the bucket and run the tube alongside or even underneath the leach tray, cutting it so that it is a little longer than the tray.
Fold the end of the tube over itself so that the tube is just as long as the tray and secure the fold with the tape. Next, cut a few lengths of the 1/4-inch tubing — one for every Rockwool brick.
Place one tubing joist for each brick along the length of the larger tube. To each joist, affix one piece of the 1/4-inch tubing pieces and put a basket drip on the end of each of the small tubes.
Insert one basket drip into each Rockwool brick. Plant the one cutting or a couple of seeds into the notch of each Rockwool brick. Fill the bucket three-quarters full of water and turn on the pump. Let the pump run for about five minutes before turning it off. Pam Johnson of Taos Hydroponic and Organic Gardening Supply says that it's important to run the pump about four times a day to ensure the plants get enough moisture.