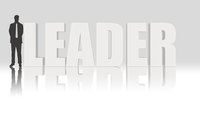 Founded in 1995, the International Coach Federation (ICF)was created to bring a set of standards and expectations to the increasingly popular coaching profession that was gaining popularity with businesses and individuals. Individuals who wish to begin a career as a professional coach have many paths to choose from, including the independent certification offered by ICF. Certification is not required to become a successful coach but it does provide future coaches with specific skilled training, credibility and a way to enter the profession with confidence. Here's how to get started without completing a coaching program.
Get Your Coaching Business Started
Decide what type of coach you would like to be. Coaches have many specialties similar to those of professional counselors: business coaching, leadership coaching, team coaching, career coaching, time-management coaching, organization coaching and relationship coaching to name a few.
Decide if you want to focus on individual coaching or group coaching. For example, leadership coaches work individually with business men and women and executives, as well as in group settings.
Create a list of the experience and attributes that qualify you to be a successful coach. This list will be essential to acquiring and retaining clients. Consider experiences you have had both on the job and off.
Create a pricing schedule for individual and groups sessions. For example, you may choose to price in groups of five sessions and give a discount for this. It often takes several sessions to see any real results.
Reach out to all of your business connections and tell them about your new business endeavor. Ask if anyone would like to try coaching or knows someone who would.