Things You'll Need
BC Assessment-generated property assessment notice
Current tax rate table
Calculator
Computer with access to the Internet and spreadsheet software
Property Taxes in British Columbia (BC), Canada cover the period of January 1 to December 31. BC Assessment (BCA) is the provincial Crown Corporation responsible for classification and assessment of the value of all real property in BC. BCA sends all property owners an annual property assessment notice on December 31 advising individual fair market property values effective July 1. Fair market value is assessed on the collective features of your property; you may dispute the valuation. Annual tax notices containing all components of property tax are sent mid-May. Property tax equals the assessed value of your property multiplied by applicable tax rates.
Ensuring That Your Property Tax Is Reasonable
Step 1
Take the the BC Assessment-generated property assessment notice and check all the details of your assessment to the point where you agree that your property has been correctly classified and valued as at July 1 last year. Appraisers will value your property in one of two ways: first, the direct comparison approach, i.e. what would an informed buyer pay for a comparable property; alternatively, if the property is new or almost new, they would adopt the cost approach, which assumes that the cost of purchasing the land and replacing the existing building represents the market value. You can check the assessed value of comparable properties by using the "e-valueBC – Compare Assessments Online" feature on the BC Assessment website www.bcassessment.ca from early January.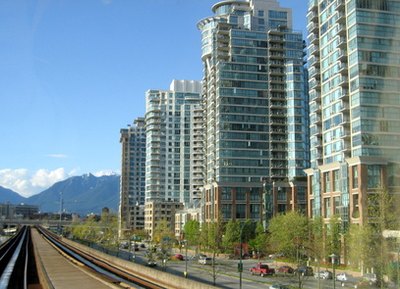 Step 2
Should you have any concerns as to the validity of your assessment, contact the local assessment area office and arrange to discuss the issues you have and go through your file with an appraiser. If you are still not satisfied with the outcome, you should request a formal review by submitting a complaint notice in writing with the local assessment area office by 11.59 pm on January 31. Once the review request is delivered, you will receive an appointment date and time to attend an independent review with a Property Assessment Review Panel (PARP). A PARP has no link whatsoever with either BC Assessment or Tax jurisdictions; they are appointed by the Ministry of Community and Rural Development to purely review property assessments.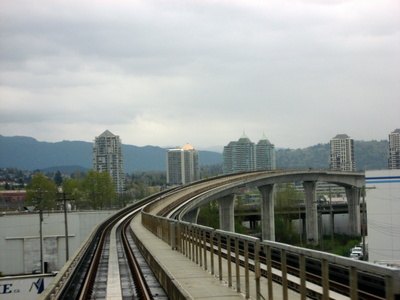 Step 3
Assume now that your property assessment is agreed and or finalized and you are preempting the property tax calculation that will arrive on your annual tax notice in the second half on May. The calculation against the BA Assessment valuation is only a part of the whole. Your tax notice will include ALL property taxes, which are as follows:
School taxes remitted to the provincial government Hospital taxes remitted to the hospital district NORD taxes (these include the NORD 1 rate, the Parks & Rec rate and the NORD 3 rate) Assessor B.C. assessment authority taxes MFA Municipal Finance Authority taxes Library taxes imposed by the library board
Not all of these taxes are set by the city; however, they are all collected by the city on behalf of the governing jurisdictions involved. Explanations for each element of tax maybe found www.sbr.gov.bc.ca, which is the official British Columbia government information site and includes taxes.
Another fact to bear in mind is that you can apply for a Property Tax Prepayment Plan (PAWS); this allows you to settle next year's property taxes in advance through monthly deductions from your bank, avoiding the pain of a lump sum. Check this with your tax jurisdiction.
There are also property tax deferment programs that you may qualify for. Property tax deferment is one of three property tax assistance programs offered at provincial BC level. Property tax deferment consists of a low-interest loan offering that helps eligible homeowners to pay annual property taxes on their homes. Once again, contact the tax jurisdiction for advice. You may apply for a low-interest loan under any one of three property tax assistance programs dependent on your personal circumstances relevant to the following designated groupings: "Families with Children", people experiencing genuine "Financial Hardship" or residents who fall into the categories of "55 and older, a surviving spouse or Person with a Disability."
You may also be able to reduce the school tax element of your property tax bill, so check your entitlement to this reduction carefully with your tax jurisdiction.
There is also the possibility to apply for what is known as a "Home Owner Grant", the latest criteria that entitles you to claim the grant is available from your tax jurisdiction. However, the "Home Owner Grant" application form will be attached to your tax notification, so here advance research to calculate your eligibility pays off. This leaves you in a position to respond quickly and hopefully reduce your physical property tax bill still further.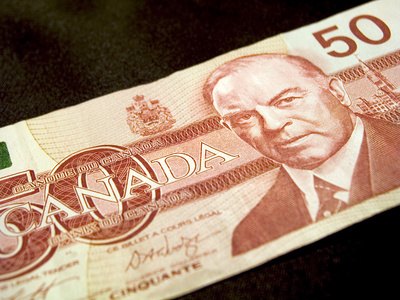 Step 4
The easiest method by far to calculate your BC property taxes is to use the online tax calculator/estimator that is available on the tax web pages of www.sbr.gov.bc.ca, also your city website often has the same facility. I have give the Vernon website link as an example, the main Vernon website home page is www.vernon.ca.
If you wish to calculate everything manually, the simple principle is as follows. The property assessment notice valuation is the basis for all calculation, which you multiply by the applicable tax rates which are fixed anyway. Tax rates are expressed as a dollar figure for every $1,000 of assessed value. So if the tax rate is 8, then you will be liable for $8 tax per $1,000. A property valuation of $100,000 would therefore incur a basic tax charge of $800 (i.e, 100 x 8 = 800).