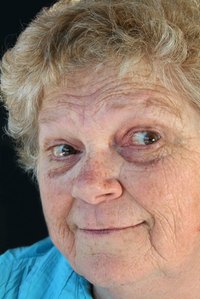 If your spouse has passed away and was a Canadian Pension Plan (CPP) contributor, you may be eligible for a CPP survivor's pension. The CPP survivor's pension is paid to the spouse or common-law partner of a deceased CPP contributor. It is a monthly payment and is calculated based on whether the survivor is also receiving CPP, how much the deceased contributor paid into the plan and the age of the survivor. As of 2009, the average monthly payment for survivors older than 65 was $297.09. It usually takes between six and 12 weeks for an application for CPP survivor benefits to be processed.
Get an application kit. You should start the application process as soon as possible after the death of your spouse to avoid losing benefits. You can get a kit at most funeral homes, by calling Service Canada at 800-277-9914 or by downloading and printing it from the Service Canada website (see Resources for a link).
Gather your documents. You must get certified photocopies of your marriage certificate and the death certificate of your spouse to include with your application. In some cases, you will also need certified photocopies of your spouse's and children's birth certificates. Write your social insurance number on all of these photocopies. See the Information Sheet in the application kit for information on how to get certified photocopies.
Fill in your spouse's information on the application. In this section, you must fill in your spouse's social insurance number, date of death, date of birth and information on whether he ever worked in a foreign country. If you don't know your spouse's social insurance number, you must include a certified photocopy of his birth certificate.
Fill in your own information on the application. In this section, you must fill in your own social insurance number, date of birth and information on whether you are disabled.
Fill in information about your children. If you have any dependent children younger than 18 or younger than 25 and in school full-time, you should include them on the application. If your children don't have social insurance numbers, you must include certified photocopies of their birth certificates.
Send your application to a Service Canada office. Gather your completed application and all of your supporting documents and send them to your nearest Service Canada office. Find a link to a list of Service Canada offices in Resources.