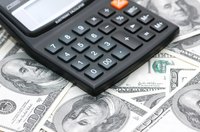 An accountant's copy of a QuickBooks file allows a business to send the file to their accountant to be worked on while they are still using the QuickBooks file. Sometimes, it is necessary to convert the accountants' copy to a company file when the company file has been corrupted and or destroyed. The process is not complicated, but it does require attention to details.
Things You'll Need
QuickBooks software and company file
Flash drive or CD with accountant's copy on it
About 30 minutes of your time depending on size of QB file
Secure the latest accountant's copy from your file. This can be done either through the use of a flash drive or CD, or in the QuickBooks versions 2008 and later, the accountant's copy can be uploaded to an Intuit server, where it can be retrieved by the accountant later.
Be aware of the repercussions of the conversion. Converting an accountant's copy to a regular company file means overwriting the previous file. If there has been a lapse of time between the creation of the accountant's copy and any transactions have been entered into the file, those transactions would be lost when the file is overwritten. If there have been recent transactions, then click on the File button on the top menu bar, scroll down to the accountant's copy menu, and click Remove Restrictions. Then create a new accountant's copy.
Open the accountant's copy in QuickBooks that you wish to convert. This applies to both the copy file with the (.qba) extension and the transfer files from flash drives or CD ROM (.qbx).
Click on the File button on the top menu bar and choose the Utilities button. When the Utilities menu opens, choose the Convert Accountant's Copy to Company File button.
Name the new QuickBooks file. After you choose the Convert button, a window will pop up and ask what you wish to name the file. Normally, you keep the same name and just hit Save. This will overwrite the previous file. You do have the option of re-naming the file if you wish to keep the previous file intact. This is not recommended because it can lead to confusion and accidentally entering new transactions into the old file. Make sure that the extension on the file is .qbw. This window will also ask where you wish to save the new file to. It is recommended by the QuickBooks program not to save the file to the hard drive, but to a network or separate hard drive.