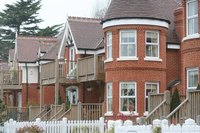 In the United States, property taxes are paid to the county in which the property exists. These taxes are normally due once or twice each year, depending upon how a specific county has its system set up.
In most cases, there is a grace period for paying those property taxes, too. When property taxes are too far into arrears, however, a lien may be imposed or the property may be sold at public auction. To prevent additional fees or the eventual loss of your property, you'll need to pay all past due taxes as well as any additional fines or fees.
Navigate to your county website and visit the tax assessor's section of that site.
Look through the assessor's section to see if there is an option to pay the past due amounts online. Some counties allow you to pay the arrears property taxes online through the website.
Pay your past due taxes along with any fines or fees through the online system if it's available, otherwise take note of the assessor's office address.
Visit the county tax assessor's office during business hours, and pay the full amount due in person if you were unable to pay online.