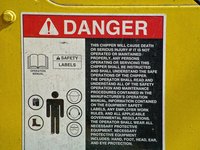 Employers must take measures to ensure safety in the workplace. One of the first steps to implementing safety procedures in your workplace is to draft a safety policy statement. According to the Occupational Safety and Health Administration (OSHA), your safety policy statement should be tailored specifically to your company. However, there are some general guidelines you can follow when writing your safety policy.
Identify and assess the risks associated with your workplace. Include risks common to many businesses, such as fire or medical emergencies, but also look for specific risks associated with your business. For example, if your employees operate heavy machinery, consider the safety risks involved with the specific pieces of equipment.
Hold a meeting with employee representatives (or all of your employees if your business is small) and senior management to address the risks. Keep minutes from the meeting.
Write the introduction of your safety policy. Describe the reasons for the policy (to ensure safety in the workplace) and briefly discuss the goals of the policy, such as to educate staff about safety concerns and to create a plan of action for when emergencies or accidents occur.
Address each safety risk that is identified and discuss how to handle each risk based on the minutes from the safety meeting held to address each issue. Describe what must be done, e.g., exiting the building, calling the fire department, etc. Use concise and actionable steps.
Describe what employees must do routinely to keep the workplace safe. This includes simple steps such as daily cleaning of common areas to prevent the spread of disease. It also includes long-term steps such as monthly testing of fire and smoke detectors.