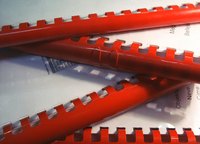 According to Robert Kaplan and David Norton, the balanced scorecard is a strategic management tool or system that allows a company to evaluate future efforts for growth and performance improvement. The balanced scorecard may be divided into four different perspectives (views of the business operations) as recommended by Kaplan and Norton. These four perspectives are financial, customers, internal processes, and learning and growth. Building a perspective in a balanced scorecard requires knowledge, planning, and cooperation across departments.
Assess the present performance of the human resources department using record keeping data. Human resources departments may be required by federal and state laws to maintain certain records regarding employment. For example, the EEOC (Equal Employment Opportunity Commission that prohibits discrimination based on age, race, sex, religion, or country of origin) requires that companies maintain hiring and staffing records including resumes, any skills tests administered, or personality or psychological tests. Other records contain recruiting (search for candidates) and hiring (applications, number hired reports). Reviewing these reports can provide an overall picture of how the human resources department is functioning.
Determine what areas of human resources require performance improvement and growth. The four major perspectives (views of the core business functions) included in a balanced scorecard are financial (how the company is making money), customer (how well customers are retained and serviced), internal processes (are enough people doing the right things at the right time and how well are they performing) and learning and growth (hiring, training, and retaining employees). The decision makers of the company may decide the areas of human resources that should be included and what perspectives will be involved.
Utilize the key performance indicators (indicators that can be measured) for human resources, to create the human resource balanced scorecard. For example, the main key performance indicators may be the costs per person hired (what costs are incurred for running ads, going to schools for job fairs, paying internal employees to refer potential employees) and time to fill positions (time that passes from the initial request for a new employee until the employee is hired). If these areas are not performing according to department goals, a scorecard can be created to monitor and measure new goal achievements.
Set new human resources department goals (what company intends to achieve). Goals should be SMART (specific, measurable, achievable, realistic, and timely). Example of a human resources goal in the financial perspective could be lowering the cost per hire by a certain percentage in a designated period of time. Objectives (tasks required to achieve goal) can be to hold a job fair at the company site to save travel expenses and initiate a company-wide employee referral program.
Measure the human resources goals to determine if the goals are being met. Measurements of the costs of hire decrease can be determined through the review of the hiring reports. If the costs of the on site job fair and employee referral program are lowered by the required percentage, the goals have been achieved.