Let's go fly a kite! These bright and cheery kites are a fun afternoon activity for older kids and a perfect mommy and me project for smaller children. They do take a bit of time, so plan on a couple of hours to complete. You could easily simplify this project by having an adult complete the frames in advance. Once the frames are built, the construction process is quite simple, and easy enough for ages 8 and up to construct with little guidance. One thing's for sure! Once completed, your kids will love to hold on to their kite strings and run, run like the wind!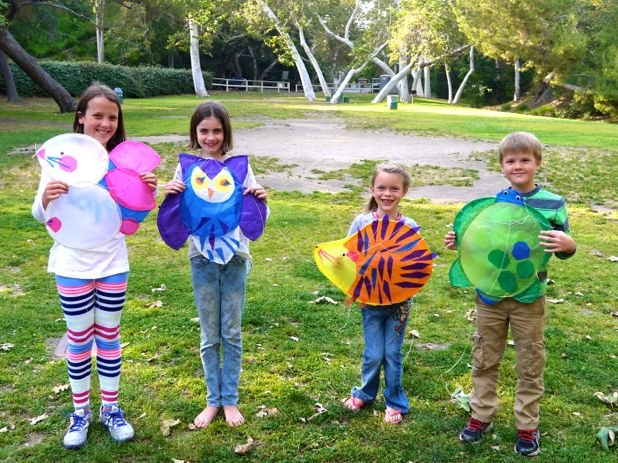 (Jessica Begum)
Things You'll Need
You'll need

Basket Weaving Round Reed, Size #3. 2 ¼ mm thick

Kite String

Colorful Waxed Paper (recommended) or Tissue Paper
Felt Tip Marker

Scissors

Glue Stick

Clear Tape
Step 1
Basket weaving reed, wax paper and glue make up these beautiful kids kites! See final frame for a itemized list of materials.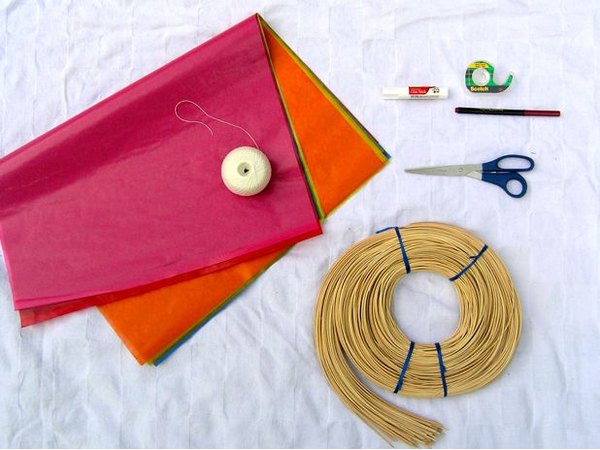 Jessica Begum
Step 2
Begin by constructing the frames. You can copy the animals here, or be creative and design your own. Most animals can be made by starting with a simple loop and then adding on. Simply cut several pieces of string about 4" long and tie reed together into shapes. Begin with the largest shape, usually the body shape, and then add on the smaller shapes. Follow the natural curve of the reed and tie together with kite string. The reed cuts nicely with scissors and is bends easily, so this process is easier than it looks. Give it a try and you'll see!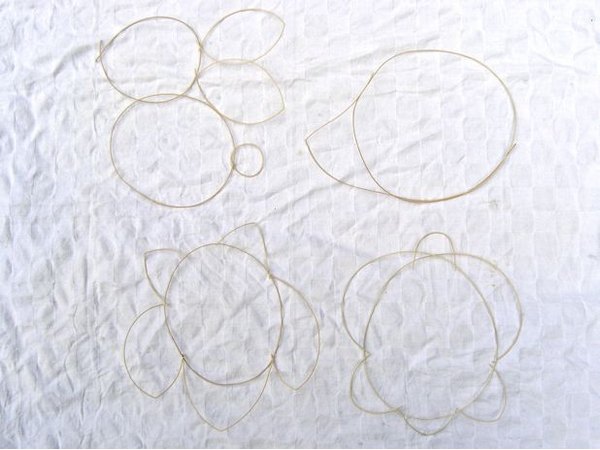 Jessica Begum
Step 3
Next, add the waxed paper. Place completed frame over waxed paper and trace about 1" larger than shapes.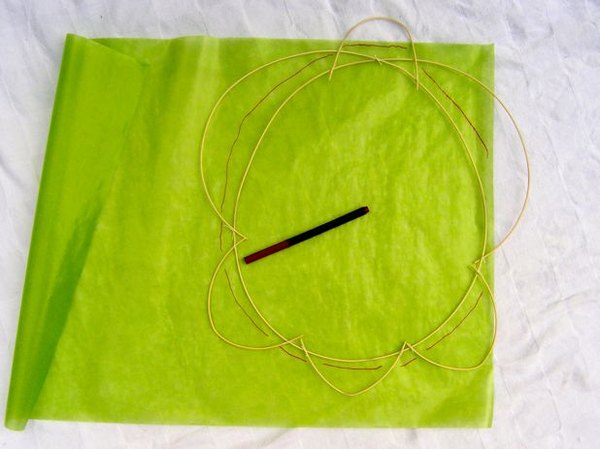 Jessica Begum
Step 4
Cut out just inside the line. Trace and cut all shapes. Use scissors to fringe the edges of the shapes. The fringe should be about 1 to 1 ½ inch wide and ¾ inch to 1 inch deep. You'll wrap the fringe around the frames and secure with a glue stick.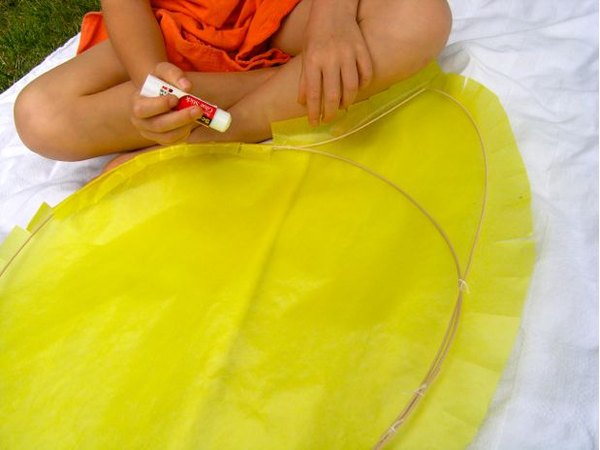 Jessica Begum
Step 5
Begin with the darker colored shapes and wrap the fringe around the frame, securing with a glue stick. Once the darker shapes are secure, the lighter shaded pieces can be wrapped around the frame or glued on top of the existing shapes (on the front of the kite so you don't see the frame.)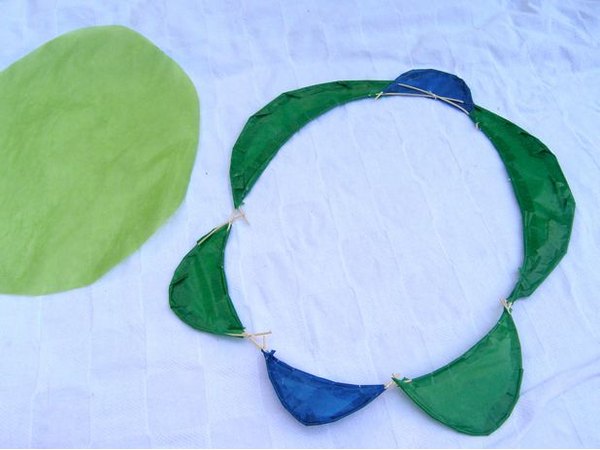 Jessica Begum
Step 6
Once all the shapes are in place, you can cut out and layer pieces of waxed paper to make details. Googely eyes are fun to use. You could even use crepe paper streamers to make a tail!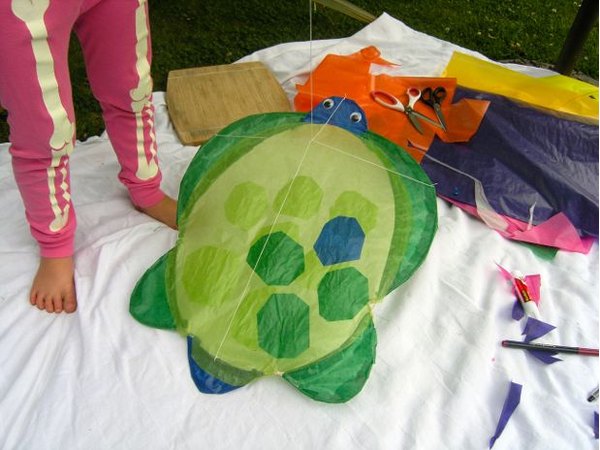 Jessica Begum
Step 7
To make the bridle. Simply tie kite string around the kite frame at the sides forming a loose bridge over the front of the kite. You might need to poke a small hole in the waxed paper to thread string through. Then tie string to the top frame and connect to the center of the bridge. Tie a longer kite string here for your little ones to hold on to, about 4 feet long. Now get outside and go fly your kite!
Jessica Begum
Tips & Warnings
Colored waxed paper works best, but these could be made from tissue paper. Keep plenty of clear tape on hand to repair small tears. .
Promoted By Zergnet