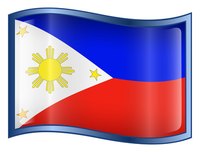 To apply for a Philippine DFA passport, you must be a citizen of the Philippines or have acquired citizenship through naturalization. The process is simple, but does require some detail and supporting documentation.
Things You'll Need
Application form
Birth certificate (or certified true copy)
3 color photos (4.5 x 3.5 cm)
Identification (card or documents)
Fees
Complete the application form (See Resources Section). Forms must be typed or printed using black or blue ink.
Provide three good-quality color photos of yourself. Photos must have a blue (royal) background and be 4.5 x 3.5 cm in size. Attire must be decent and collars are recommended. Hats or headgear should not be worn in the photo.
Make an appointment on the E-passport system provided by DFA (See Resources Section) or contact the Mobile Passport Service for more information and locations at 632-834-4409.
Furnish your original birth certificate or CTC (certified true copy), photos, and ID card or supporting documents proving your identity. Bring your documents and application in-person (required) to the Department of Foreign Affairs--Consular Services office; fees will be assessed for processing.