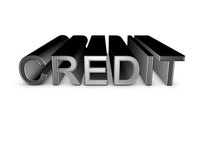 Corporate credit cards designed for business owners often offer significant perks, cash-back programs and rewards. These benefits are based on how sound a business's credit profile is. To obtain corporate credit without using your Social Security number, you'll need to own a business (not a sole proprietorship), have a Federal Tax ID and have already established credit history.
Apply for a Federal Tax ID, otherwise known as an Employer ID Number (EIN), if you do not currently have one. If you don't you'll be unable to apply for any corporate credit for a while. See Resources for the application process required by the Internal Revenue Service (IRS) to obtain this number.
Check your credit profile under your EIN. This will only be available if you've used your EIN to obtain credit in the past. Two of three credit bureaus--Dun & Bradstreet, Equifax and Experian--provide credit reports for businesses at a cost. See Resources for Experian's report.
Research different corporate credit card programs. One of the largest business lenders is American Express. They are not alone, though. Banks like Bank of America and CitiGroup offer business credit cards and business lines of credit. Make sure you know what type of credit card you are looking for.
Apply at two or three lenders. Excessive applications may damage your business's credit profile. Use only your EIN when applying for these loans. Lenders will pull a copy of your business credit report. So long as your business has a solid borrowing record, you should be approved for a corporate credit card.
Accept the card only if the terms are favorable--low interest rate, good reward program, no prepayment penalties. Fees are common on business accounts, but do not accept a program with excessive fees--especially if they are recurring fees.