From anorexia and bulimia to binge eating, eating due to anxiety can take on many forms. Whether you are overeating because you have lost your feeling of self-worth or you are starving yourself in order to lose weight, your self-esteem plays a key role in whether or not you can stop anxiety-induced eating. There are ways to help you end this destructive behavior.
Things You'll Need
Step 1
Determine what is causing you to stress out and indulge in anxiety eating. Whether you just broke up with your boyfriend, or are stressed at work, there is usually a trigger that causes anxious eating. For some, an undiagnosed mental health issue might be the cause; for others the loss of a job or a loved one might push them over the edge. Take a piece of paper and pencil and jot down all the stressors in your life.
Step 2
Write down what you eat and when you eat it. Make sure you also record your mood before, during and after you eat. Once you start to see a pattern related to why you eat and the mood you are in, you will have an easier time abstaining from food if you overeat and consuming food if you under-eat.
Step 3
Figure out solutions to the problems in your life that are causing you anxiety-induced eating. If you are having mental health issues, visit a psychologist or your family doctor. If issues at work are the cause, speak to your supervisor about the problem. If it is a relationship causing you grief, it might be time to end it or go to counseling with your significant other.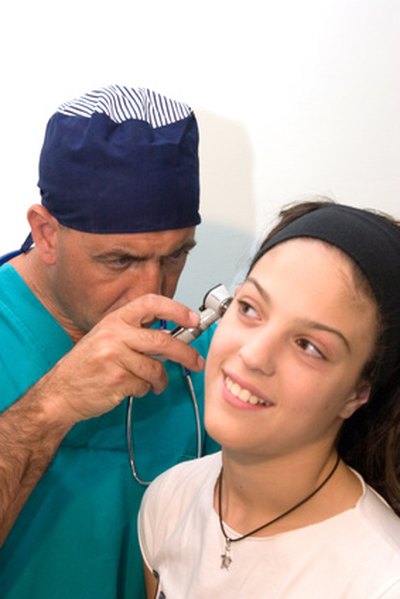 Step 4
Chew sugar-free gum instead of reaching for fattening foods, if you overeat. Not only is the chewing gum low in calories, it will also help keep your teeth healthy. Drinking plenty of water will also help to keep your belly full without adding calories from food. You can even add sugar-free, fruit-flavored packets to your water if you cannot stand plain water.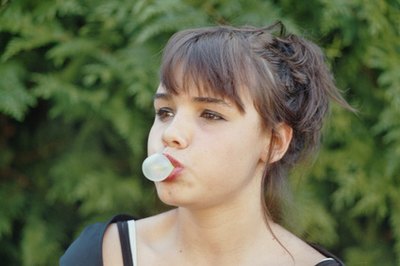 Step 5
Exercise frequently to lose the weight you have put on through binge eating. Regimented activity will also help to increase endorphins in your brain, thus elevating your mood. Even if you are anorexic or bulimic, exercise can help by increasing muscle and bone mass lost from starving yourself or purging your food.