Legs made from metal pipe can add a durable element and an industrial vibe to tables, chairs or anything that needs a set of sturdy supports. While there is a wide range of pipe available, the most accessible and practical to work with is copper, steel, and black iron pipe. Copper can be stunningly beautiful but is very expensive. Steel is easier to work with than black iron pipe, but both options can be found at most good-sized hardware stores.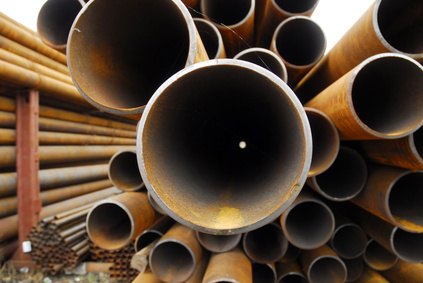 (pipes 3 image by Mikhail Malyshev from Fotolia.com)
Things You'll Need
Table top (or chair seat--any item that needs legs)

Tape measure

Pencil

Wood blocks

Wood glue

4 metal pipes

Sandpaper

Bench vise

Rotary pipe cutter
Threading die

Automotive or cutting oil

Soft rag

Drill

Drill bits

Screwdriver

4 flanges

16 screws

4 pipe caps or 4 rubber leg caps
Step 1
Prepare your tabletop (or other piece of furniture) to receive the new pipe legs by using a very strong wood glue to affix pine blocks to the bottom of weak surfaces. Determine the position of the legs, making sure that their placement makes a perfect rectangle or square. Use a tape measure to ensure that the distance from opposing diagonal legs is equal and that the lengths between legs on opposite sides are equal. Check that the blocks are thick enough to keep your screws from coming through the tabletop.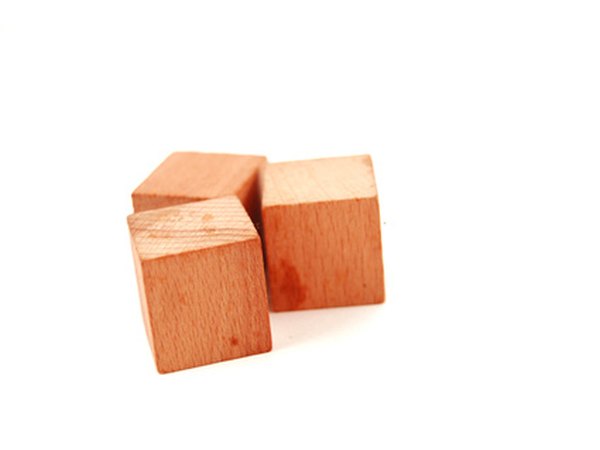 wooden blocks image by Ramona smiers from Fotolia.com
Step 2
Purchase copper, iron or steel pipe at a building supply or hardware store. Choose standard, threaded lengths, if possible. Standard chair height is 18 inches, and dining table height is typically 29 inches. Measure the thickness of the tabletop, the screw-in flange, and the leg tip combined to determine the remaining length of pipe you will need for each leg. Ask your hardware store to cut and thread the length of pipe you need, if it is not available in pre-cut lengths.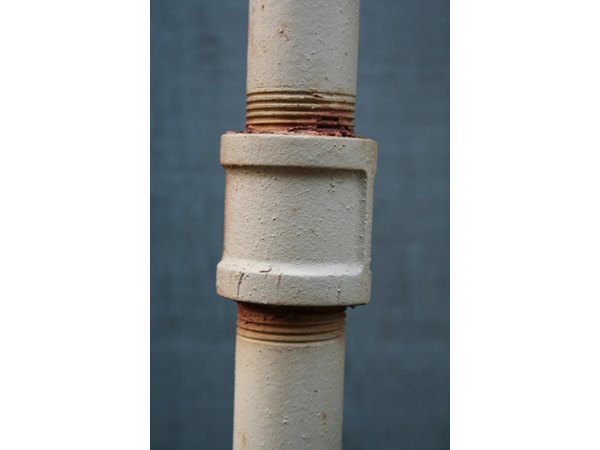 rusty metal pipe 2 image by jbattx from Fotolia.com
Step 3
Cut the pipe squarely and evenly using a rotary pipe cutter. Use a bench vise to firmly hold the pipe and place the cutter at the desired pipe length. Tighten the knob until the wheel is just touching the pipe. Turn the cutter around the pipe, applying automotive or cutting oil as you go. If you have difficulty cutting, back the blade off a bit and cut less deeply on each turn until the pipe is cut through.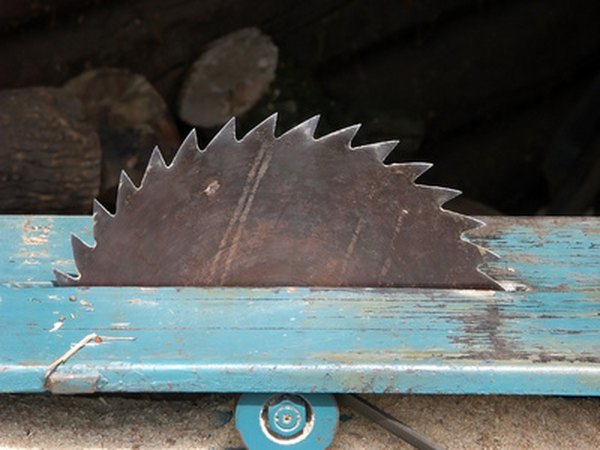 cutter circle image by Vaida from Fotolia.com
Step 4
Use a threading die on the end of the pipe. Secure the pipe in a bench vise. Turn the die around the end of the pipe while rotating the knob half a twist per rotation. Use cutting oil as you did with the cutter. Turn the die backward occasionally to allow the filings to fall free. Stop threading before you reach the end of the die. Carefully remove the filings from the pipe threads and interior using sandpaper. Clean off the oil with a soft rag.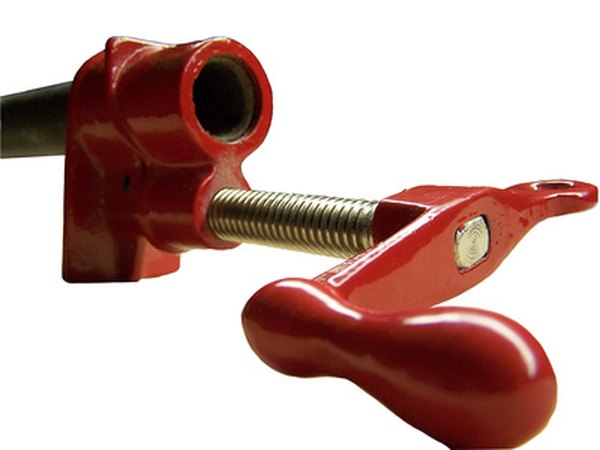 pipe clamp image by dwags from Fotolia.com
Step 5
Find flanges next to the pipe section in the hardware store. Be sure to purchase 4 flanges of equal size. Check to be sure that your pipe is a good fit with the flange. Place the flanges on the wooden blocks you glued to underside of the table in Step 1, and mark the screw holes with a pencil. Drill a pilot hole for each screw, then screw in all four screws for each flange. Screw the legs tightly into the flanges and finish with a pipe cap or rubber leg tip on the end of each new pipe leg.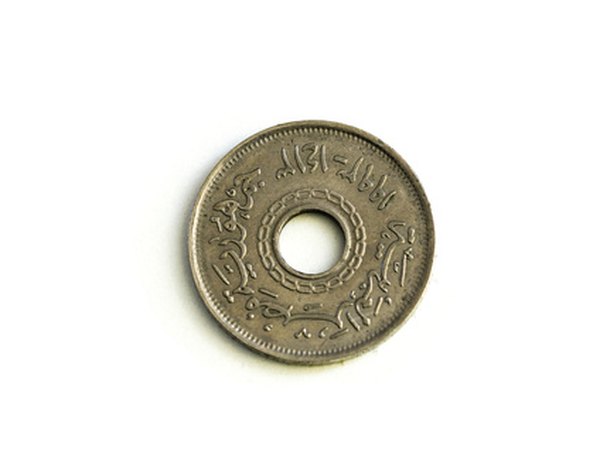 Monnaie 01 image by TheJuice from Fotolia.com
Tips & Warnings
Steel pipes and black iron pipes are very dirty. Work outside if possible. Sand the pipes before working with them to remove their greasy coating.
Pipes can also be cut with a variety of motorized tools or a hack saw. Most of these tools can leave an end unsuitable for threading. The exception is a 14-inch diamond-blade chop saw, which can be rented from some building suppliers.
Not all threading is the same. If you thread your own pipe, be sure you have chosen a die that will match the threads on the flanges you are using.
Wear workshop gloves and be very careful with pipe. Cut pipe and threading can be very sharp.
Wear protective goggles for safety.
Promoted By Zergnet