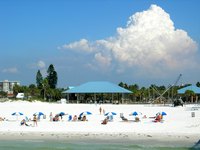 If you need to dissolve your limited liability company (LLC) in Florida, you will need to comply with the dissolution directives in your articles of organization/operating agreement and the requirements of the state. If the LLC has debts, you must also make arrangements to satisfy those obligations before the state will dissolve the group.
Instructions
Review your articles of organization/operating agreement. This is the document you were required to file with the state of Florida when you set up the LLC. Check for any special dissolution rules contained in that document, such as a requirement that the decision to dissolve the company be unanimously reached by all members. You will have to abide by any special rules before the company can be erased.
Pay off all outstanding debts or make arrangements with creditors to pay them off after the dissolution of the LLC. If there are pending lawsuits against the company, make an agreement among the members as to how any judgments will be paid off. Get all such agreements in writing.
Divide any property or financial assets of the LLC among the members, in accordance with the terms set out in the articles of organization/operating agreement.
Fill out the formal articles of dissolution form from the Florida Division of Corporations. On the form (available from the agency's website), include the name and signature of all members, when the LLC was formed, why it is being dissolved, the date the members agreed to dissolve it, and the name, address and phone number of a member whom the state can contact. You will also be asked to indicate that you have made provisions to satisfy your debts, divide the assets, and deal with any judgments entered against the LLC after dissolution.
Pay the filing fees and send in the form. As of 2010, filing fees for the articles of dissolution ranged from $25 to $60, depending on whether you simply want to file or you want certified copies of the official dissolution for your records. The fee schedule is included on the form. Send the articles of dissolution form to: Registration Section, Division of Corporations, P.O. Box 6327, Tallahassee, FL 32314.