The easiest way to keep you in the holiday spirit is to put lights on a Christmas tree. Many methods for stringing lights are possible, from basic to advanced. Preparation is a key factor in easily decorating your real or artificial Christmas tree with lights.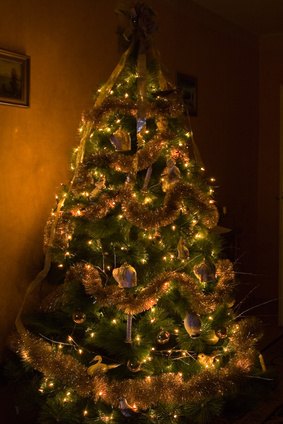 (christmas tree image by SdoubleU from Fotolia.com)
Step 1
Separate each strand of lights if they are tangled together. Remove new strands of lights from the box and enclosed plastic tray.
Christmas lights in a wreath image by palmer530 from Fotolia.com
Step 2
Plug each strand of lights into an electrical outlet to confirm they are working. Replace any light strands where the wire has become frayed or torn, as this presents a potential fire hazard.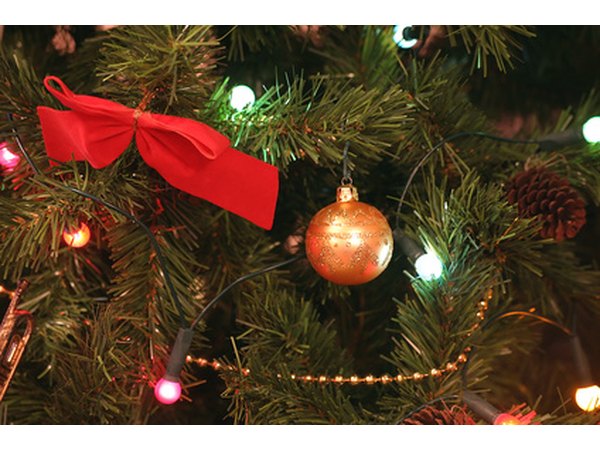 christmas tree ornaments image by green308 from Fotolia.com
Step 3
Plug the first strand of lights into an electrical outlet. Start draping the lights over and under the tree branches. starting at the bottom of the tree and working your way up until you reach the end of the light strand.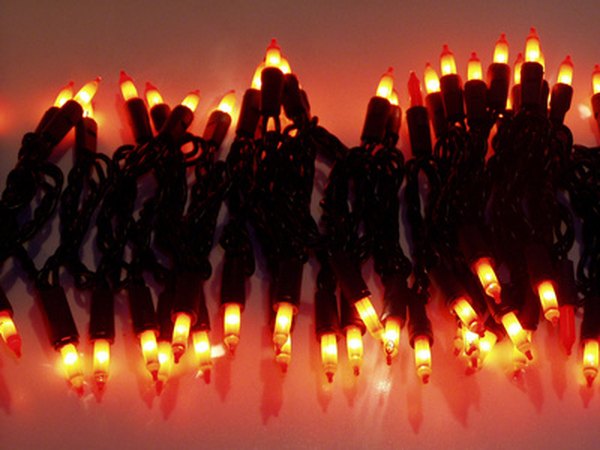 christmas lights image by PHOTOFLY from Fotolia.com
Step 4
Plug the second strand of lights into the first, hiding any extra cord into the depth of the tree, close to the tree trunk.
Continue to circle the tree with the lights, gradually working your way to the top. Don't worry if you find a gap in the tree, as you can always disguise it with an ornament.
christmas-tree image by Maria Brzostowska from Fotolia.com
Step 5
Do not plug more than three strands of lights together connected to the same electrical outlet. Run an extension cord up the trunk of the tree if you want to plug in more than three sets of lights.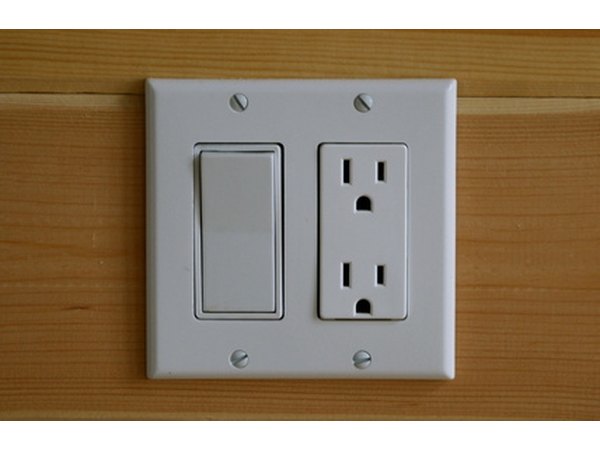 Light Switch and Outlet image by Towards Ithaca from Fotolia.com
Step 6
Hide the remaining outlet of the final strand of lights by tucking it under a branch, or covering it with an ornament.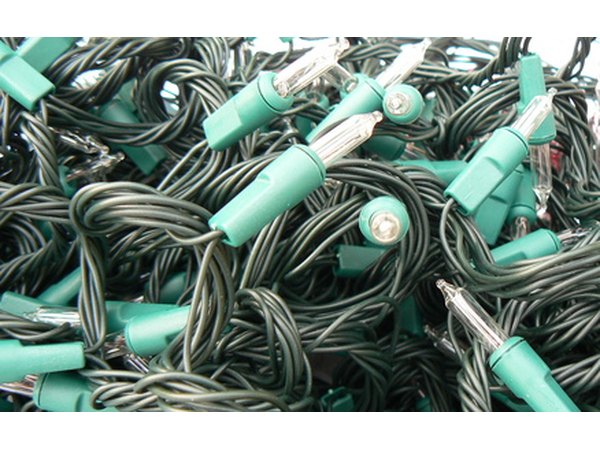 christmas tree lights image by Alison Bowden from Fotolia.com
Tips & Warnings
Turn off the Christmas lights when leaving the house.
If using an extension cord, choose a green or brown one that will blend in with the tree.
Never use real candles near a tree.
When using a real tree, be sure to check the water level daily.
Remove the ornaments from the tree prior to taking down the lights.
Never leave a lit Christmas tree unattended.
Promoted By Zergnet