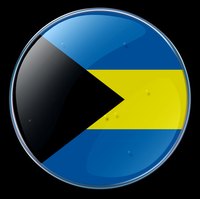 The Bahamas have a stable democracy, no personal or corporate income taxes and close proximity to the United States, with extensive air and telecommunications links and a good pool of skilled professionals. The Bahamian government responds to foreign competition and tends to protect Bahamian business and labor interests. The Bahamas' infrastructure is most developed in the principal cities of Nassau and Freeport, where there are well-paved roads and international airports, providing a good business environment.
Things You'll Need
Bahamian attorney
Name, address and phone number of investors and principals
Business plan, including executive summary and employment projections
Letter of Credit from proposed business' bank
Environmental impact study
Concessions sought from the Bahamas (if any) in writing
Licenses and permits
National insurance for all employees
Setting Up a Business in the Bahamas
Engage the services of an attorney, a prudent step to help you establish the structure of your business and make the applications to the relevant government departments for permits and approvals.
For example, to incorporate a company in the Bahamas, a Memorandum of Association must be filed with the Registrar General. Articles of Incorporation may be filed with the memorandum, or within six months, and must be signed and witnessed by one other person.
Obtain government approvals. Businesspeople setting up a business in the Bahamas must present a project proposal to the Bahamas Investment Authority (BIA) with supporting documents. This proposal will ultimately be judged by the National Economic Council (NEC). The guidelines for the project proposal include:
Names of investors and principals Address (including telephone and fax) Description of proposal (an executive summary of project) Type of business Proposed location Land or factory space requirements Proposed start date Management personnel requirements Employment projections Capital investment in the project Financial arrangement (letter of credit from financial institution or net worth statement of principals) Environmental impact statement Concessions sought
Businesspeople should allow a minimum of three months for determination of applications for approval. This initial application for approval does not require a fee.
Apply for licenses and permits. After approval by the NEC, the businessperson must make application to the Ministry of Finance Business License Division for a business license ($10.00 fee). The license is renewed annually for a percentage of annual gross receipts.
Register under the National Insurance Act of 1972. Employers and employees in the Bahamas are required to register and pay contributions under this law. National Insurance is a government system administered by the National Insurance Board of the Bahamas providing free medical care and employment-associated injury assistance.
Acquaint yourself with laws protecting the environment. Businesspeople setting up the Bahamas need to be aware that several acts of parliament directly or indirectly protect native species and ecosystems. Noteworthy laws include the Plant Protection Act and the Conservation and Protection of the Physical Landscape of The Bahamas Act.