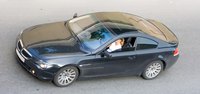 Car rentals are an essential part of many vacations. Moreover, car rentals are essential to those who may need alternative transportation because of a car accident or unexpected car repairs. Nevertheless, while car rentals are a necessity in some circumstances, car rental price tags can be hefty. Avis is one of the front runners of the car rental industry, and while many may seek Avis' services, they may also be interested in any discounts they can get from the company.
Contact Avis. Avis may have company coupons and discounts readily available to car renters. Additionally, if you have rented from Avis before, you may be given special offers for being a valued customer. Visit your local offices as well as calling the Avis toll free reservation line at 1-800-331-1212 to inquire about special offers and discounts.
Visit car rental discount sites. See the Resources section for such coupon sites as rentalcarmomma and mousesavers. As of April 2010, these sites offer Avis car rental coupons for up to 25% off of your Avis car rental. Not only are these coupons compatible with most locations and online reservations, but these sites also have the most up-to-date coupons and discount combinations to save you the most money.
Search the Internet for other offers. Although there are certain sites that are geared toward car rental discounts and coupons only, other sites exist that offer combination offers for discounted car rentals with a purchase or trial of products.
Visit your local Sam's club or AAA offices. Signing up for AAA or a Sam's Club membership, or already being a member, comes with great perks. As of April 2010, special discounts for rental cars come with your membership to each of these organizations. These discounts can be employed by speaking to a Sam's Club or AAA travel representative. Additionally, Sam's Club members can take advantage of travel look book coupons. Avis is a featured travel partner in the Sam's Club travel look book in which Avis rental coupons are available for up to 20% off one car rental.