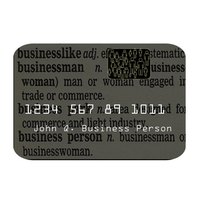 When traveling via air and with a long layover, you will want to find a location in the airport that is as comfortable as possible. Usually these areas are the lounges found throughout the airport. However, you can't just waltz right into the lounge and sit down. You need to be officially recognized as a member or else you will be refused entry or asked to leave.
Things You'll Need
Airline frequent flier membership card
American Express Platinum/Black card
Go to a lounge that is partnered with your frequent flier membership. Show the attendant at the front door your card, and you will be allowed admittance.
Sign up for a frequent flier membership at the airport. Oftentimes this instantly grants you access to that airline's lounge.
Show the attendant your American Express Platinum or Black card. These two cards grant you access to almost any airport lounge in the world. However, these two cards are rather difficult to obtain. The Platinum card requires you to earn at least $100,000 a year, and with the Black card (you must be asked to apply for the black card because it is not listed on the American Express website) you must spend at least $250,000 a year on it.
Tag along with someone who has a frequent flier membership or the applicable American Express card. Typically the individual is allowed to bring in a few guests.