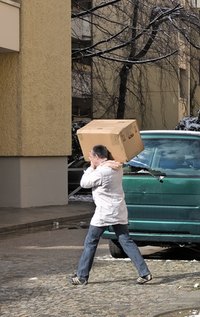 You may wish to return a package to a retailer if the item is not what you ordered or if it is defective. If the retailer has an account with FedEx then you can return the package through FedEx at no charge to you. You will need the retailer's return merchandise number (RMO), which is usually valid for a limited amount of time.
Things You'll Need
Tracking ID label from package label
Return merchandise order number
Check the package for a return merchandise authorization label. This label is imprinted with the retailer's FedEx account authorization code and FedEx must have this before it will return the package at no charge to you. If the label is not included in the package, call the retailer to request it. They may email a label to you or refer you to a page on their website. Print the label.
Stick the label to the package. If you are using a label that you printed, place a strip of tape over each edge of the paper to attach it securely to the package. Ensure that the retailer's address and the RMA number are clearly visible.
Take the package to a FedEx branch to have it returned to the retailer. Or, schedule a FedEx pickup online if your business has an account with FedEx. When you schedule a pickup online, you must provide the tracking ID on the package, a pickup date, your name, company address, phone number and hours of operation.