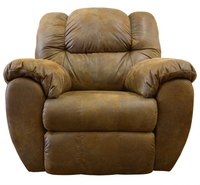 Suede and elephant print are expensive materials, so being able to clean these fabric will save you a lot of money. These prints have the ability to help spruce up your wardrobe or home decor. A pencil eraser or white vinegar can clean small stains on your fabrics, though with more set-in and larger stains, more preparation is needed. Knowing how to clean and care for elephant prints and suede is a must for anyone who is obsessed with fashion.
Things You'll Need
Steam or fabric cleaner
Baby wipes
Soft toothbrush
Dry towel
Fine sandpaper
Suede/animal protectant
Fill the steamer with water, plug it in, and wait for it to heat up. Steam will start to come out of the hose when it's warm enough. Hold the steam six inches from the stain and hold it there until you can see the stain coming up.
Spray fabric cleaner onto the stain, if you prefer, instead of the steam method. Enable the sprayer, and spray the solution on the stain. Make sure to concentrate the sprayer onto the stain. If you spray around the stain, then the cleaning will be uneven. Let the cleaner set for two to three minutes before scrubbing it.
Wipe or lightly brush the dirty area. With a baby wipe (for the elephant prints) or a soft toothbrush (for the suede), carefully wipe away the loosened dirt in a circular motion.
Dry the moist areas. Wipe down the prints promptly with a dry towel. Water damage can occur if you let the moisture set too long on the fabrics.
Sand the suede and only the suede. Sandpaper is an excellent tool that can be used to make suede look and feel rough again. The surface of the sandpaper can also produce powder that can hold to the suede. This powder makes it look original again.
Protect your suede and elephant print from future damage by spraying a protectant to help minimize stains. Spray the protectant on the print and/or suede every six months.