The Lycos Mail subscription email service offer a Web portal that allows you to check your email when you are away from your home computer. You can use this portal from any remote location, including your smart phone's Web browser. Typing the portal address into the browser each time you want to check mail can become tedious. As an alternative, you can permanently set up Lycos Mail on your phone for easier access.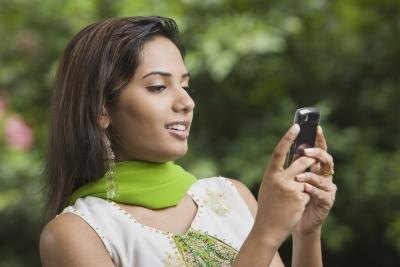 Step 1
Press the button on your phone that displays the Menu"applications. Smartphones, such as the iPhone or BlackBerry, already display apps on the screen.
Step 2
Select the Mail or Email application from the menu. The exact wording will vary by phone. For example, if you are using an iPhone, press the Settings application and then Mail. If you are using a BlackBerry, press the Email Settings application. Refer to the phone's user manual to determine the exact application to access your email. Once you are in the mail application, you will see options to set up various email accounts, such as Gmail, Hotmail and AOL. There should also be an option to add an account from a provider that is not listed.
Step 3
Select the option to Add Account. Again, the exact wording will vary by phone.
Step 4
Enter your Lycos email address. For example, "yourusername@lycos.com." Enter your Lycos email password. If you are prompted for the incoming and outgoing mail server settings, enter the following information:
Incoming Mail Server: pop.lycos.com Outgoing Mail Server: smtp.lycos.com
Step 5
Click the option to Save the new Lycos account on your phone. The Lycos account will then appear in your list of email accounts when you relaunch the Mail application.
Promoted By Zergnet