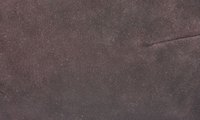 Ugg Boots are famous for their trademark sheepskin boots, brought to America in 1978 by Brian Smith, an Australian surfer. Since that time, Ugg has expanded their line to sandals, slippers, handbags and even rugs, though their boots remain celebrated. Not all of their boots are made solely of sheepskin. Some consist of denim, wool and even suede. While suede is a soft supple leather it does get dirty quickly and stains easily. It's wise to clean suede boots yourself to save the costs of constantly taking your shoes in to a dry-cleaner.
Things You'll Need
Towel
Pencil eraser
Paper towel
Metal nail file
Cloth
1 tablespoon vinegar
Wire suede brush
Rub the entire exterior of each boot with a towel. This will make the leather fuzzier and loosen any dried on stains.
Rub a pencil eraser against small, dried on stains. Brush away the caked on material and eraser material. For small, wet stains, blot gently with a paper towel.
Scrape a metal nail file against larger stains that don't respond to the pencil eraser.
Dampen a soft cloth and pour 1 tablespoon of vinegar evenly onto the cloth. Rub the cloth against the stain until it vanishes. Gently run the cloth over the exterior of the entire boot so that it has a consistent appearance.
Brush with a wire suede brush specifically for suede. Stroke the brush in the direction of the grain.