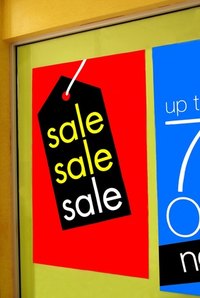 Having your new product on the shelves of a major retailer is a fast way to introduce it to millions of people nationwide, but to get it there you need to know who to pitch your product to. Doing advance research online and in stores will help you figure out which corporations are worth approaching, which ones are guaranteed to say no, and which ones might say yes to your new product.
Gathering Information
Visit the retail chain's local stores. Entrepreneur.com says knowing your product fits with product lines already carried by the retailer is essential. The simplest way to learn about a store is to check it out in person and see if your product is appropriate for their store. Look for products already on the shelves that would compete with yours.
Meet with a store manager. Managers can tell you a lot about the chain's policies toward vendors, and whether individual stores have the option to purchase local products. Ask if they have a local-vendor program that allows individual managers to contract for products made locally.
Visit the chain's website. Many of the large chain retailers post information about what they require from new vendors. Read the details carefully, because you're going to have to play by their rules if you want to play with them at all. If the terms aren't something you can accept, move on.
Meet with a buyer for the chain. If you're looking to sell nationwide, you'll need to pitch to someone above the local level. If the local managers can't tell you who to talk to, search the corporate website or go to financial-reporting sites such as dailyfinance.com, which list corporate executives.