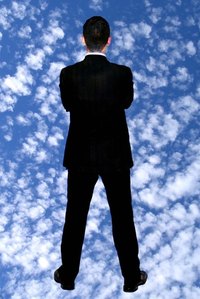 Starting a business is not an easy endeavor. Selling a good business idea takes more than money. In the world of business, selling your business concept can take five minutes or three years depending on the success of your pitch and preparation mixed with a bit of luck.
Create a business plan. This is a crucial first step in selling your business concept. The Small Business Administration offers some examples of business plans on their website.
Develop an oral and visual presentation to accompany your business plan. Keep the presentation to less than 15 minutes and leave ample time for questions.
Create a five-minute 'elevator' speech which is a short version of your presentation. This will be useful when you do not have a formal audience and only have a few minutes to sell your concept.
Put together a good management team. The management team is critical to business success. Investors will want to know the track record of the management team. Be prepared to speak about the management team's credentials, accomplishments and prior successes in the industry.
Create an investment proposal; that is, tell investors how much they will profit from investing in the concept in the first five years. Provide an estimated return on investment (ROI) figure which investors can use to compare against other investments. ROI is calculated by dividing what you stand to make on an investment by how much an investor needs to invest. Private investors usually require an ROI above 15 percent.