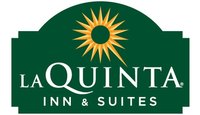 La Quinta Inns and Suites is a fun hotel that attracts business travelers and leisure travelers alike. They provide excellent customer service, but there are times when things don't go right. If you have experience an unfortunate happening at a La Quinta Inn property, you should take the time to make your experience known.
Don't be afraid to say something. By filing your complaint you are helping the company to better serve their guests in the future.
You can file a complaint in several different ways. You can talk to management before you leave, call 1-800-SLEEPLQ, or file a complaint on their website.
When filing a complaint, let them know how much you enjoy their company. Don't be rude, but let them know your dissatisfaction. Also, be sure to ask for something in return for the mishap. Perhaps, you would like a free night. Just ask and you will likely get it. La Quinta is a great hotel chain that values their guests. They want to make sure you are happy.
Be sure to check the resource section below for tips how to write a Powerful Complaint Letter so you will definitely get something for your inconvenience at a La Quinta property.