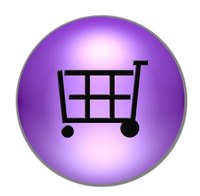 A successful business website should provide an overview of a company, introduce potential customers to its goods and services and provide the resources they need to learn more if they are interested. In addition, websites for different types of businesses may have different specific objectives, such as ecommerce capabilities or the ability to act as a portal for other goods and services. Evaluating a business website involves first identifying the purpose of the site, and then determining how successfully it achieves its aims.
Things You'll Need
Imagine that you are a customer seeing the business website for the first time. Ask yourself whether you would be able to easily navigate the website to find the information you are seeking. Identify the needs and objectives of a first time visitor to the site, such as learning how to visit a brick and mortar location or finding out whether the business offers the particular products and services you need. Pose theoretical questions that a first time visitor might want answered, such as whether your business accepts credit cards or how long it would take to procure an item not currently in stock, and follow links in order to determine whether he would easily be able to answer these questions.
Review website statistics to determine how many users are visiting the site, how long they are staying, and whether they are new or returning visitors. Correlate this information with other available data, such as whether there is an increase in traffic when you run different types of advertising. Evaluate the sources of your online traffic to determine whether they are coming from paid or unpaid links. Gather information about the percentage of site visitors who buy products online, and try to find trends indicating whether they come disproportionately from particular sources.
Evaluate each of the costs associated with your business website and consider them relative to the revenue they generate. Include the initial cost of designing and launching the site, as well as costs for hosting, shopping cart fees, and technical support for maintaining and updating its content. Calculate the cost of online advertising as well. Compare these figures to sales data tracking online sales over time to determine the average cost of an online sale, and consider whether you can implement strategies to reduce that cost while maintaining sales volume. If possible, also factor in brick and mortar sales that were achieved in part through the use of online tools, such as customers who order online and then pick up product at a store location, or customers who compare prices online before coming to the store to buy.