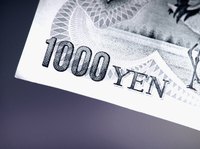 Sending money overseas continues to get easier, especially in this day of online banking and money transfers. While banks and Western Union used to be the only choices available in the past, many companies now offer the convenience of sending money with the click of a button from home--without even talking to a company representative.
Things You'll Need
Internet and/or telephone
Bank account and/or credit card to send and receive money
Decide which financial venue you wish to use for sending the money, as well as how it will be received in Japan. A wire transfer using a bank account, credit card or cash is the fastest way for money to arrive. Make sure the recipient is aware of which method will be used, and that they have a bank account or credit card to which the money can be transferred.
Contact the company or bank you will be using for the transfer. If you are unsure which one to choose, you can compare online; one website listing various companies and their fees is Sendmoneyhome.org. Many companies allow you to make the transfer directly through their website, such as Ikobo Money Transfer.
Provide the wire company with your contact information and the recipient's; the address, phone number, routing number and account number of the bank it is going to. Or the credit card if it is going straight to a card account. You will also need to provide your account information from which the money is sent. Authorize the amount you are sending, as well as any fees being charged to your account, and submit the request for transfer.
Request a confirmation that the transfer has gone through, as well as a receipt for the amount of money sent. Verify with the recipient that they received the transfer; with wire transactions, the money can be received in less than 15 minutes.