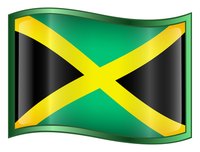 Jamaica is not just the land of clear blue waters, white sand beaches and sunshine. It is also home to many thriving small businesses and sole traders. Quite often, a sole trader is a self-employed person such as an accountant, plumber or consultant. In order to receive benefits such as a business banking accounts or income tax relief, businesses in Jamaica, including sole traders, must formally register with the Office of the Registrar of Companies.
Things You'll Need
Taxpayer Registration Number
National Insurance Scheme Card
Passport-size photos
Birth certificate
Proof of identity
Proof of residence
Local accountant and lawyer
Decide whether a sole trader, also known as a sole proprietorship, is right for you. According to the Office of the Registrar of Companies, advantages to a sole proprietorship include the freedom to make all of the decisions and enjoy all the financial rewards. Disadvantages include the owner faces unlimited responsibility for the debts incurred by the business. Other business structures include partnership and corporation.
If you do not already have a Taxpayer Registration Number (TRN) or a National Insurance Scheme (NIS) card, you must apply for them. You will need to include two passport-size photos, validated by the Justice of Peace, and a copy of your birth certificate, as part of both applications. You can apply for a TRN at the local tax office. Applications for the NIS card are accepted through the Ministry of Labour & Social Security.
Make sure your company name is available by performing a name search with the Office of the Registrar of Companies. An initial search may be conducted online through the Office of the Registrar of Companies website. This will cost JA$500 (approximately US$6).
Fill out the BN1 business name application form from the Office of the Registrar of Companies. As of February 2010, the application fee is JA$2,000 (approximately US$25). To complete the form, you will need a Taxpayer Registration Number (TRN), documents to prove your identity (driver's license, passport or national ID), and proof of current residence. It can take up to two visits to complete the application process.
If your sole proprietorship is an import/export business, you will need to register with the Jamaica Promotions Corporation (JAMPRO) and complete their exporter registration form.
Register with the Inland Revenue Department. If you are eligible, they will give you permission to receive tax benefits and deductions, including income tax, education tax and general consumption tax.