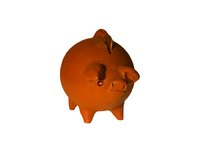 Lloyds of London is one of the oldest banks in the United Kingdom. If you want to open an account with Lloyds, you must meet certain requirements. You must be older than 18 and either a resident of the UK or an international visitor with permission to be in the UK for at least 12 months.
Log on to the Internet and visit www.lloydstsb.com. At the bottom of the page, locate the tab titled "Current Accounts" and click on it.
Click "Apply Now" and choose the type of account you wish to open. The options include "Classic Account," "Classic Account with Vantage," and "ClassicPlus Account." Click on each option to learn more. When you find the account that matches your financial needs, choose "Apply."
Click "Start Application" and fill in the appropriate blanks. It should take about 10 minutes to open the account.
Call 0800-015-4000 for assistance. If you need help, contact Lloyds' customer service line.