Things You'll Need
Absorbent foot powder
Wool or moisture-wicking synthetic socks
Insulated, breathable shoes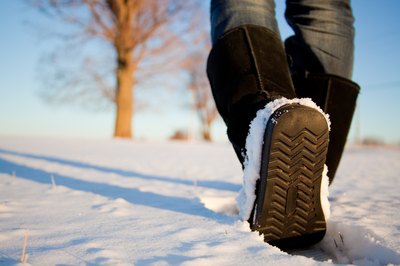 Sweat helps cool the body by cooling hot skin. Your feet have a lot of sweat glands and may sweat a lot, even in winter, especially when you are wearing shoes. Unfortunately, damp feet in the winter means cold feet. In some cases, having cold feet is simply uncomfortable and won't bring about serious injury. If you are involved in outdoor sports, such as hiking, however, keeping your feet warm is essential to prevent frost bite. Keeping sweaty feet warm in winter is possible, but you must make some changes, including changing the type of socks and shoes you wear.
Step 1
Apply an absorbent foot powder to your feet directly after bathing and drying them. Absorbent powders will help keep your feet dryer longer.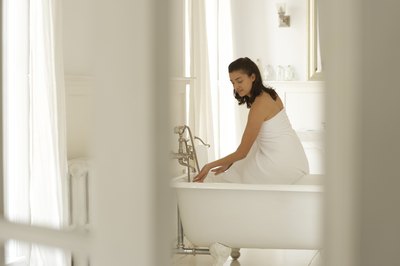 Step 2
Put on insulating, moisture wicking socks. Wool socks are particularly good. Unlike cotton, wool retains a lot of warmth even when it is wet and is better at pulling moisture away from the skin. There are synthetic thermal/insulating socks that claim to do this as well. You'll find socks for this purpose at stores selling hiking supplies.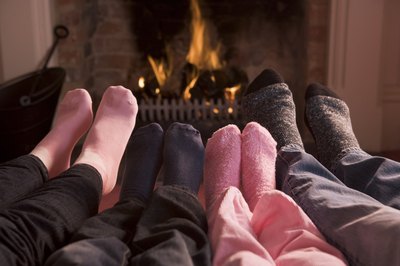 Step 3
Wear shoes that are both insulating and breathable, such as leather, insulated hiking shoes. Choose ones with removable liners and keep extra liners with you. This way, if your feet do sweat, you'll be able to change the damp liner.