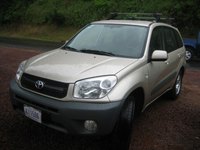 If you are planning a Mexican vacation and want to rent a car to drive across the border, there are a few things you should know first. Not all car rental agencies offer vehicles that can be driven into Mexico and special insurance is required.
Things You'll Need
Passport book, passport card or Trusted Traveler card
Driver's license
Call car rental agencies in your area to find one that allows its vehicles to be driven into Mexico. Avis, Budget, Enterprise and Hertz are several major car rental agencies that offer this service at selected locations. The service might not be available for rented vehicles in the luxury or premium rental class.
Purchase Mexican automobile liability insurance from the car rental agency. You are required to purchase Mexican automobile liability insurance before crossing into Mexico regardless of any other automobile insurance you might have.
Show your car rental statement at the border station when crossing into Mexico. Proof of vehicle ownership is required when entering Mexico. Because you are renting the vehicle, the rental statement the car rental agency gave you will suffice.
Present proof of identity at the Mexican border station. Documents accepted as proof of identity include United States passport books, passport cards and driver's licenses.
Fill out the necessary paperwork to obtain a tourist card at the border station. Once you have completed the paperwork for the tourist card, you will be given a temporary Mexican automobile permit and allowed to cross into Mexico.