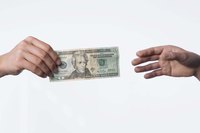 Not having to repay the value of grant money makes them an excellent source of funding. Government and a variety of private organizations offer grants for all kinds of purposes. Although grants for individuals exist, most grants are meant to help out organizations. Competition for grants is understandably fierce, while the money available for them is highly limited. . So don't rely on single sources of grants to fund your projects. Instead, try a . combination of finding the most probable grants and the sheer number of grant applications that you send out.
Choose the kind of grant you intend to apply for based on how you intend to spend the grant money. For example, if you intend to build affordable housing, narrow your search to grants that support causes that benefit the community and construction of affordable housing.
Use search engines and online directories to find potential grants. You can find most grants from one of two possible sources: the government or non-profit organizations. If you are interested in government grants, use the website Grants.gov. Similarly, if you want grants from non-profit organizations, use the website Foundation Center.
Check the listed requirements for the grants that you've found using those websites. Make sure that you either meet each of the requirements or can adjust your project to match the requirements. This will save the hassle of writing a proposal for a grant you cannot hope to receive.
Write a letter of inquiry and send it off to confirm that your project is eligible for funding under the terms of the grant-maker. Clearly label your letter of inquiry as being such to avoid confusion. Confirming your eligibility helps you avoid wasting time on hopeless proposals. It is also the preferred method of initial communication for many over-stressed grant-makers.
Write up your grant proposal if you receive a positive answer to your letter of inquiry. Make sure that your grant proposal matches what is asked for on the website of the grant-maker. Be clear, be concise, and be honest about what you are doing and what you want.