Most people do not pay attention to their posture, but how you stand and sit positively or negatively affects your body, inside and out. Poor posture can lead to neck, back, joint and muscle pain, as well as curvature of the spine. Good posture exudes confidence and garners others' respect. Sitting and standing seems easy to correct, but it will not happen overnight; making good posture automatic requires diligence.
Proper Way to Sit
Step 1
Keep shoulders back and spine straight. If you must lean when you sit, lean slightly backwards, for leaning forward typically leads you to hunch.
Step 2
Keep both feet flat on the floor, knees parallel with your hips. To make hips and knees parallel, you may need to adjust your seat if possible or position a footrest under your feet.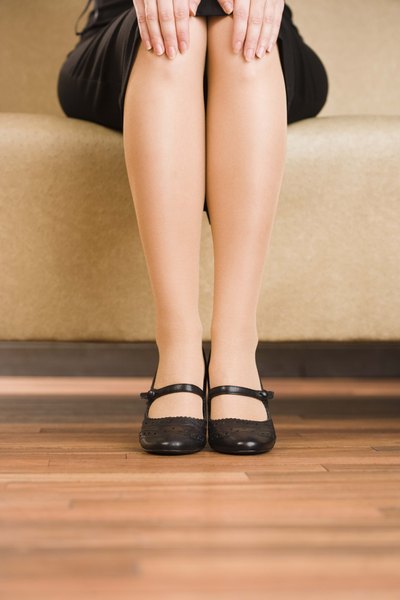 Step 3
Rest against the back of the chair when necessary. This will provide additional support for the lower back. Remember, maintain a straight spine even when a chair's back is providing support.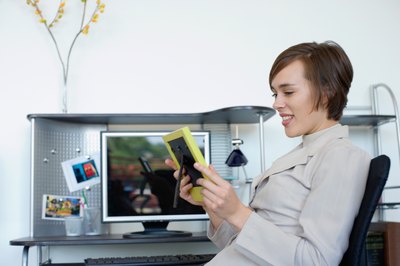 Sitting at an Office Desk
Step 1
Follow Steps 1, 2, and 3 in Section 1. Make sure the top of your computer screen is at eye level, and that the computer is between12 and 30 inches away from you.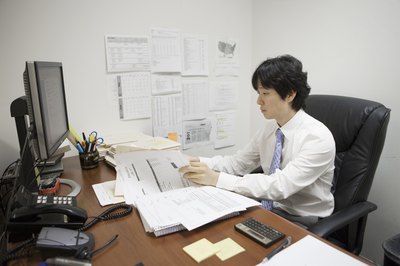 Step 2
Maintain elbows at a 90-degree angle and do not place pressure on your elbows if there are arm rests on your chair.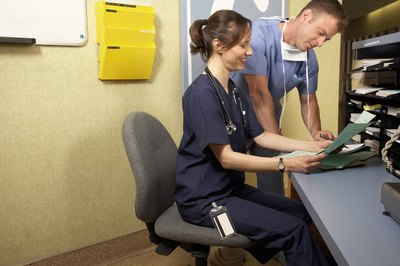 Step 3
Keep oft-used objects within arms reach. This will keep you from twisting and turning in your seat, which can strain your spine and back muscles.
Step 4
Type with wrists flat, elbows straight under your shoulders brushing your sides. This will reduce joint pain.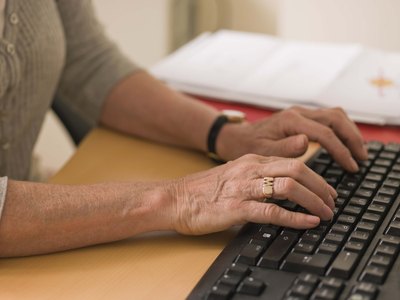 Step 5
Hold your neck straight. If you constantly talk on the phone, try using a headset. This will keep your neck straight, relieving strain and tension.
Standing Correctly
Step 1
Place feet shoulder width apart. Straighten legs, but no so much that you lock your knees.
Step 2
Allow a small hollow in your back, but do not arch your back.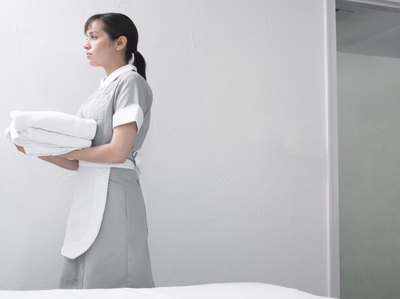 Step 3
Keep your tail bone tucked under you. It is not tucked if you push your buttocks outwards. A protruding backside also indicates that you are arching your back.
Step 4
Push your shoulders back, which will simultaneously lift your chest. Bring your chin level, as if a book were on your head, to decrease neck and jaw strain.