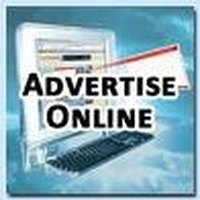 Advertising online can get really expensive, why not do it for free. I'm going to show you how to advertise a business online for free.
Things You'll Need
Advertisement Pictures (optional)
There are so many ways to advertise for free online. One of my favorite ways to advertise online for free is on Craigslist. Craigslist is a free classified ad site that is growing and getting more popular as time goes by. It's fairly easy to use. You can use HTML in your advertisement, which is definitely a plus. Make sure you read the guidelines very carefully on how to use Craigslist, because your advertisement can get flagged and removed pretty easily if you don't follow the rules.

Another great way to advertise online is through a social network site. Facebook is pretty popular. It's not hard to use and I know of a way to get $50.00 in free advertisements. After you join facebook and set up an account, you can join the Visa Business Network through facebook. After you join the visa business network through facebook they will e-mail you a promo code for $50.00 in free advertising. Once you get the promo, click on advertising way down on the bottom of the facebook page. All you have to do is set up your campaign, click on the funding source link and enter in the promo code. Make sure you sign up to the visa business network through facebook with the same e-mail address that you signed up to facebook with. If you don't do that, it will not work. The cool thing about this advertising is you can target specifically who you want to see the advertisement according to demographics, interests, age, sex, and keywords. It's pretty effective and you can't beat FREE. You can also join groups or create groups on facebook related to your business. I created a group and advertised that group for free. I got over 1,000 people to join the group. Once they all joined I was able to send them all a private message very easily, which resulted in some money in my pocket.

Blogging is also a good way to advertise. Start up a blog about your business. You don't really have to blog only about your business. You can blog about news related to the type of business you do, to capture a broader range of potential customers. You can blog about anything you want. The more you update it with rich content and keywords(don't over do it with the keywords), the more you have a chance of getting noticed. Make sure you have a link to your website, or contact info (what ever it is you want to advertise) on your blog.

Twitter is also very easy and fun to use for online advertising. Twitter is a microblog, which means you can post small messages for your followers to read. Try to stay active on twitter to attract followers. Also, if you follow them they may follow you. What I like about twitter is that you can do a search for whatever you want (example search: dog bones - this will pull up all the people tweeting about dog bones, if you are in the dog bone business you can follow them and maybe they will follow you, which can result in a lead and maybe a sale). Once you get followers you can tweet about anything you want them to see, you can also send them private messages. Don't over do it with advertising your business on twitter, as that can lead to people unfollowing you.
Forums and message boards. You can join forums and message boards related to your business to advertise for free. It's pretty cool because some posts show up in search engines which can lead to some online traffic your way. Some forums have certain rules about advertising and posting links. Make sure you always read the rules and guidelines before posting.

Website directories are a good way to advertise for free. Some may want to charge you to post a link or article but many of them are free. If you have a website, you can submit your link to a website directory. Some of them may want you to post a link to their directory on your own site (link exchange). This can help you out in two ways.
Someone might find the link to your website through the website directory.

It creates a link to your site from another website which helps you in the SEO (search engine optimization) category. It might just boost your ranking in the search engines such as google, yahoo, and MSN.

Take advantage of the social book marking sites. If you look at the top of this article you will see a little box that says "share". If you click on it you will see several options to share this article on several social book marking sites. These sites can be used to share just about any webpage or article (feel free to share this article so it can help others out as well and to familiarize yourself with them). You can integrate most of the techniques I talked about in this article with social bookmarking. You can share pages from your website, classified ad, social networking site (like facebook), blog posts, and the website directory. I would recommend adding the "add this" firefox plug in which makes it easier to share you content on social book marking sites. With this plugin you can submit your content to over 200 social book marking sites easily. Digg is a very good one to use, I recommend digg if you are going to use just one.