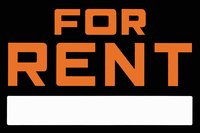 With the tanking real estate market little improved as of 2010, small businesses are much more likely to find a small retail space that will meet their needs--and their budgets. More and more landlords are relaxing their requirements and turning to nontraditional methods to fill their commercial space. In many markets, landlords are converting large commercial spaces--previously considered only for big retail businesses with huge inventories--into several small spaces for smaller retail businesses.
Find other retailers who are looking for small spaces. That way, if you come across a large space in a prime location, you'll already have a group of retailers willing to fill it, provided the landlord will split it up into smaller spaces. Having several people willing take on the rent gives you some leveraging power. Taking on smaller tenants may be more appealing to the landlord than leaving the space empty and hoping for one large tenant.
Consult with a real estate lawyer. A real estate lawyer can help ensure that you get the best possible deal on your monthly rent and limit future rent increases. A lawyer may also help you take advantage of other concessions that you were unaware of.
Work with a commercial real estate broker. Many retailers are scared off by the commissions they have to pay brokers, but in reality brokers can save you cash by finding great deals or negotiating with landlords they might have a relationship with.
Research retail space availabilities in your market. Don't jump on the first offer you see, even if it seems perfect; check around to make sure there isn't a better one out there. Some landlords might be more willing to negotiate than others, so you want to make sure you're getting the best possible deal for your retail business.
Ask for what you want. You might think landlords would never lower the monthly rent or give you the first few months free, but you'll never know unless you ask. Some landlords will be so eager to fill their space that even a discounted rent is better than no rent at all.