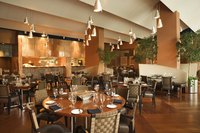 Starting a restaurant can be a risky yet rewarding experience for stakeholders. There are many considerations and intricate steps involved in starting a restaurant, and it's important to thoroughly research your market to maximize stakeholder investment. You should present stakeholders with a comprehensive business plan that outlines your key business strategies as well as your projected financial return on investment.
Determine your target market. Focus on a specific market segment and do thorough research on demographic and psychographic characteristics of your target customer. Understanding who your customers are and what they like to do can go a long way toward developing a successful restaurant business for stakeholders.
Pick your restaurant niche. Select a food concept based on who your target customers are. For example, if your target market consists of older men with a lot of money who live in nice neighborhoods, then you may want to consider a steakhouse or some type of upscale restaurant. Cater to your audience and try to fill a need when selecting your restaurant niche. There are many types of restaurants that have gained popularity in recent years, including those that serve ethnic fare like sushi and Thai food; gourmet, chef-driven restaurants; and healthy restaurants.
Develop a detailed business plan that outlines a clear picture of your target market and restaurant concept. Also include things like pricing strategies, menu options, hiring and training strategies, marketing plans and financial plans. The business plan is one of the most important parts of opening a restaurant for stakeholders. Detail your financial projections and projected return on investment for stakeholders.
Design your restaurant layout. Consider your target market again and design the interior and exterior of your restaurant in an attempt to attract these target customers. Keep in mind you will need to consider space for the dining, production and office areas of the restaurant.
Develop a detailed hiring, training and employee retention strategy. Think about things such as hours, job descriptions, salary, benefits and opportunities for advancement. These types of things are important for finding the best managers, chefs and other members of your restaurant staff and can go a long way toward ensuring a successful restaurant for stakeholders.
Market your restaurant. Again, consider your target audience and choose marketing channels that cater to that audience. Different market segments respond differently to marketing techniques such as print, TV, radio and Internet. Work with stakeholders to determine a marketing budget and begin marketing your restaurant in anticipation of your launch.