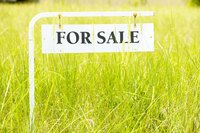 Buying land for investment, development, retirement or vacation in a foreign country is an exciting way to explore the world and a new culture. There are many opportunities in developed and developing countries to buy cheap real estate, often at a fraction of the price as in the United States or Europe. Many people are seizing these chances to purchase affordable housing and fulfilling their dreams of living overseas. But whether it's beachfront property or a condo in an international city you're seeking, there are a few things to consider before purchasing. The same basic rules apply when buying a property overseas as when buying one at home.
Things You'll Need
Computer with Internet access
Attorney in country of purchase
Title insurance
Locate, by using the Internet, a specific country, region and property that you are interested in purchasing. If possible, take a trip to personally check out the property and make sure it is up to your standards.
Investigate the property's infrastructure very carefully to make sure it is structurally sound. If possible hire an independent contractor to look over drainage, sewage and water problems that may arise. Look for damage, cracks, leaks and other possible problems that may arise from weather. Make sure you understand how all water, gas and electricity will enter the home and how all waste and garbage will leave the property.
Hire a good, bilingual local attorney who is familiar with the legal system and has dealt with foreigners acquiring property. Ask for references from satisfied customers.
Check the sale contract to make sure the price, description, property details and the name of the seller matches the name on the title. If the contract isn't already translated into your native language, make sure your attorney translates it for you or obtains a translated copy of the contract for you. Ask questions about any clause or stipulation in the contract you don't understand.
Confirm that the title deed is registered with the government so that when you close the deal you own the land and not just the right to occupy the land.
Obtain all of the proper permits and official approvals. Every country has different laws regulating building, remodeling and occupying property for foreigners.
Understand what taxes you will need to pay in the foreign country and in your home country.
Buy title insurance for the property. This inexpensive asset will protect you against loss of the property and can be purchased both in your home country and in the country you are buying land in.