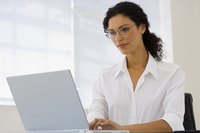 You can buy almost anything used these days--cars, furniture, toys, books appliances, clothing. For the sake of convenience, the newspaper classified ads are a good place to start. However, it is wise to check the prices of the same or similar used items sold at online stores or at thrift shops. Checking on a variety of prices and knowing the going rate on used merchandise gives you more bargaining power when you attempt to shop locally.
Things You'll Need
Shopping Around
Scan the classified ads in your local newspaper. Typically, the categories may include homes, automobiles, heavy equipment, tools, sporting goods, appliances, clothing, toys and pets. According to BetterBudgeting.com, the classified ads are a particularly good place to shop for exercise equipment and musical instruments, because people often buy these items new and lose interest after using them for only a short time. Sellers may choose to advertise on Sunday, the largest circulation day for most newspapers.
Check online websites that sell used merchandise. Don't limit your search to Amazon, eBay and Craigslist. The more sites you visit, the greater your chance in finding the lowest price on anything used.
Visit thrift stores, secondhand shops and consignment shops in your area. Salvation Army and Goodwill are well-known retailers for used merchandise, but many local churches and other nonprofit institutions also run their own thrift stores. If you are looking for used auto parts, junk yards are the way to go. Antique shops specialize in used goods, of course, but the assumption is that the cost of these items increases with age.
Stop at yard sales and estate sales. These can be advertised on road signs or in the newspaper. Auctions at former businesses or at homes are also advertised in newspapers and present an opportunity to learn the vast price range of many types of used items, even if you do not plan on buying anything.